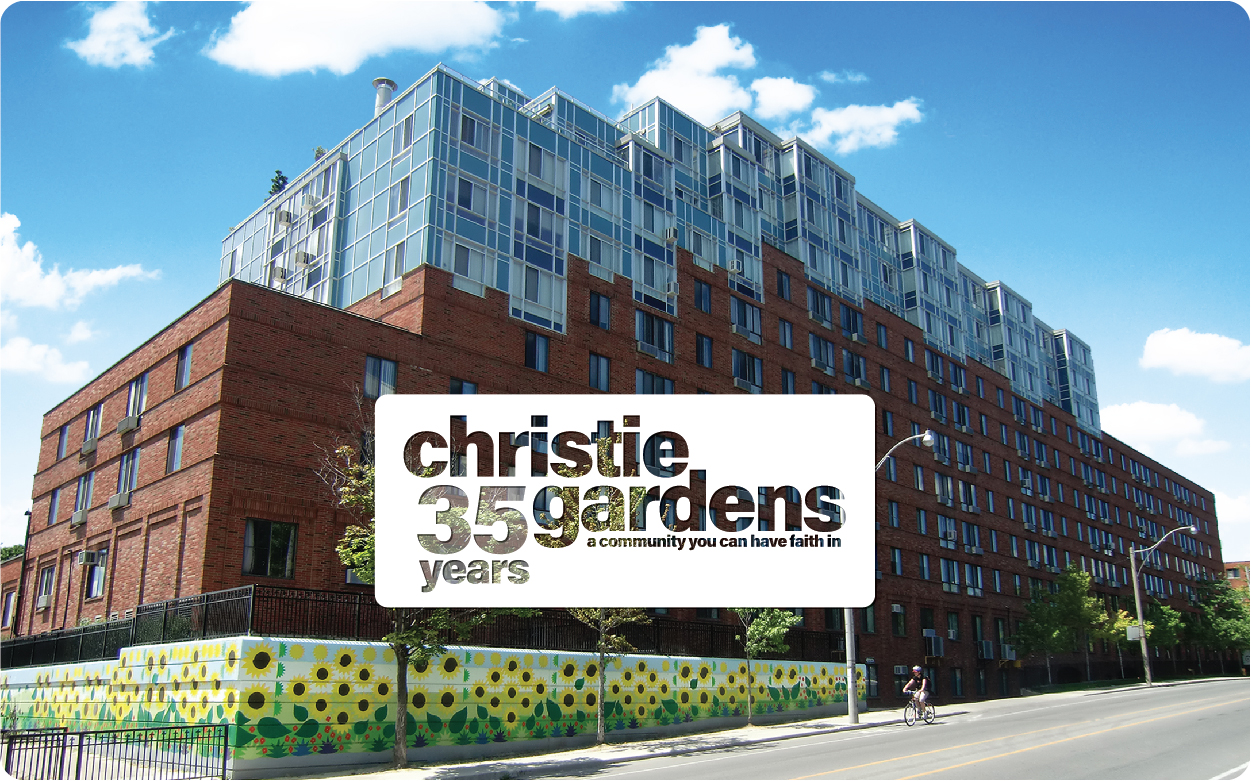 Located in Toronto's Davenport Neighbourhood, near Seaton Village and The Annex, Christie Gardens Apartments & Care has been serving elders in Toronto for over 30 years.
Christie Gardens is unlike any other retirement community in Toronto. Kings and Queens graciously visited the famed Christie Veteran's Hospital formerly located on this site. Today, Christie Gardens is home to many who have discovered living here as a truly engaging experience.
A COMMUNITY YOU CAN HAVE FAITH IN
Residents at Christie Gardens have access to additional on-site care and services and the assurance that if more care is required, a move away from home at Christie will not be necessary. Now that is a community you can have faith in!
Call us Today for a Personal Tour: (416) 530-1330
---
News
Due to COVID-19, our regular activities schedule is not available – it will be back soon!
---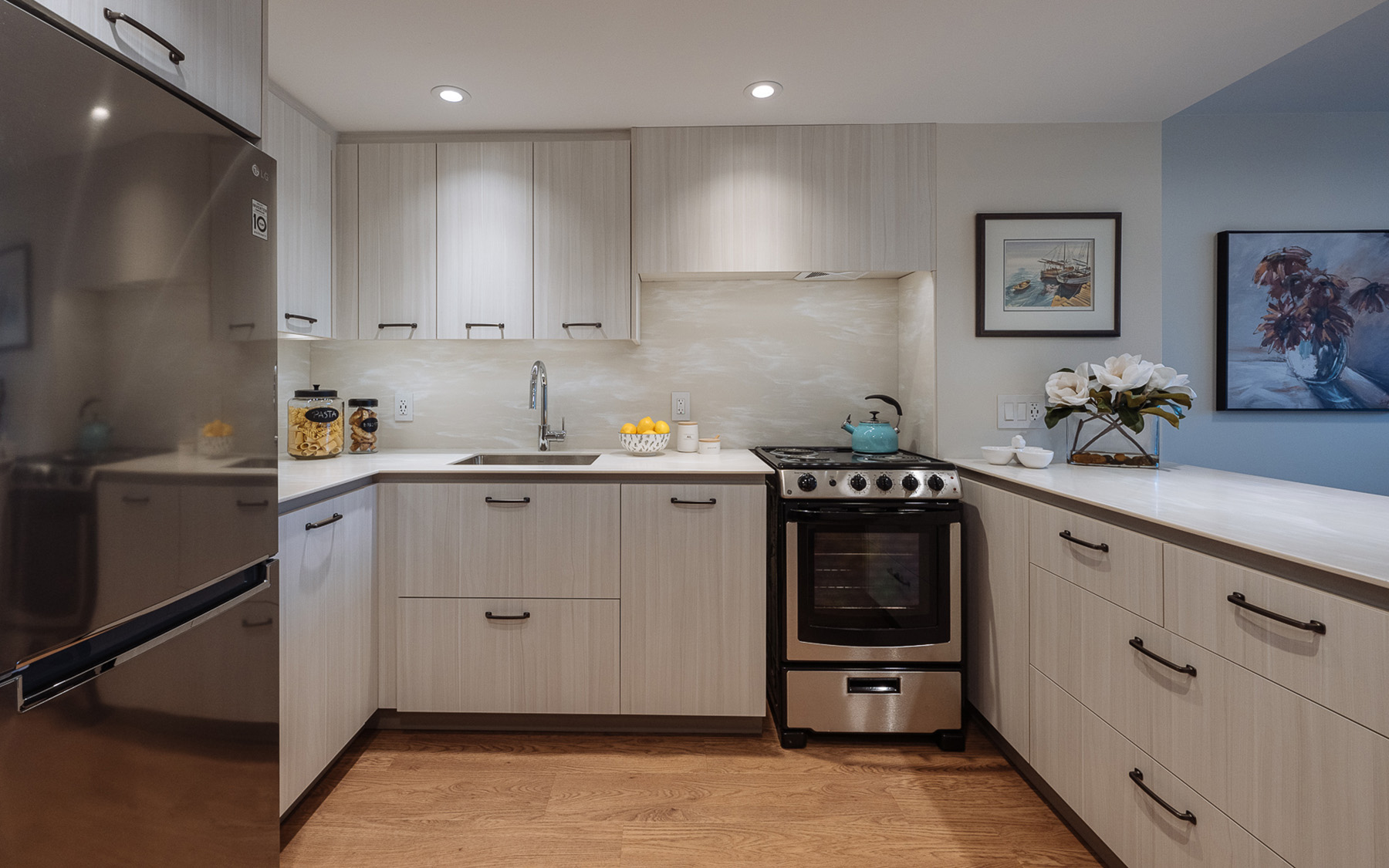 Lifestyle Options
Christie Gardens was the first not-for-profit community in Toronto offering a true continuum, with choices to suit your lifestyle and needs. Our commitment to the continuum model can be seen in everything we do.
Life Lease Suites
84 Life Lease Suites
Opened in 2003
11 One Bedroom
73 Two Bedroom
Purchase prices from $500,000
Rental Apartments
217 Rental Suites
Renovated for each new Resident
192 One Bedroom
25 Two Bedroom
starting at $3,200/month
Courtyard Community
A Resident-centred social model that follows the Eden Alternative Philosophy
83 Private Rooms
2 Semi-private Rooms
starting at $8,000/month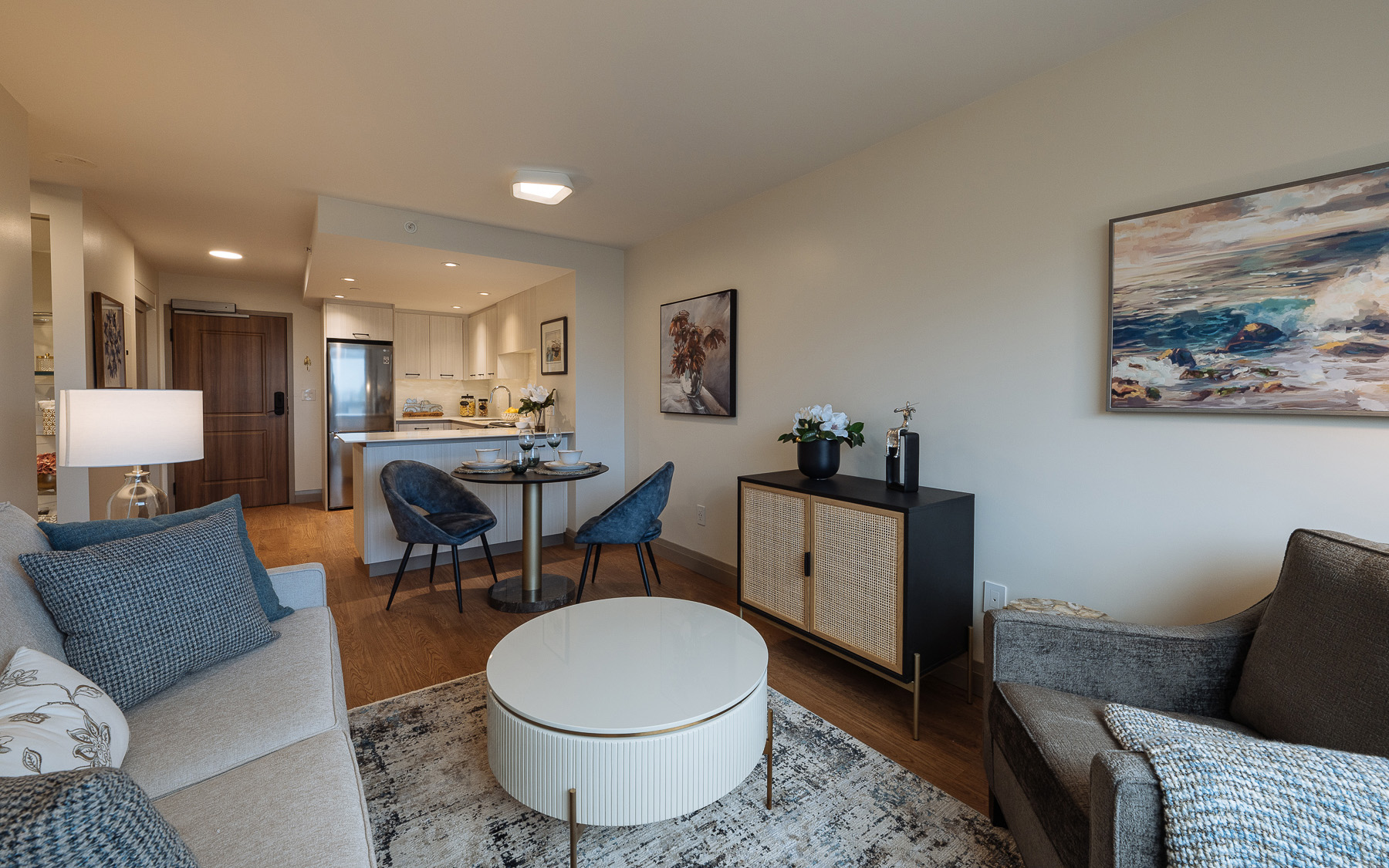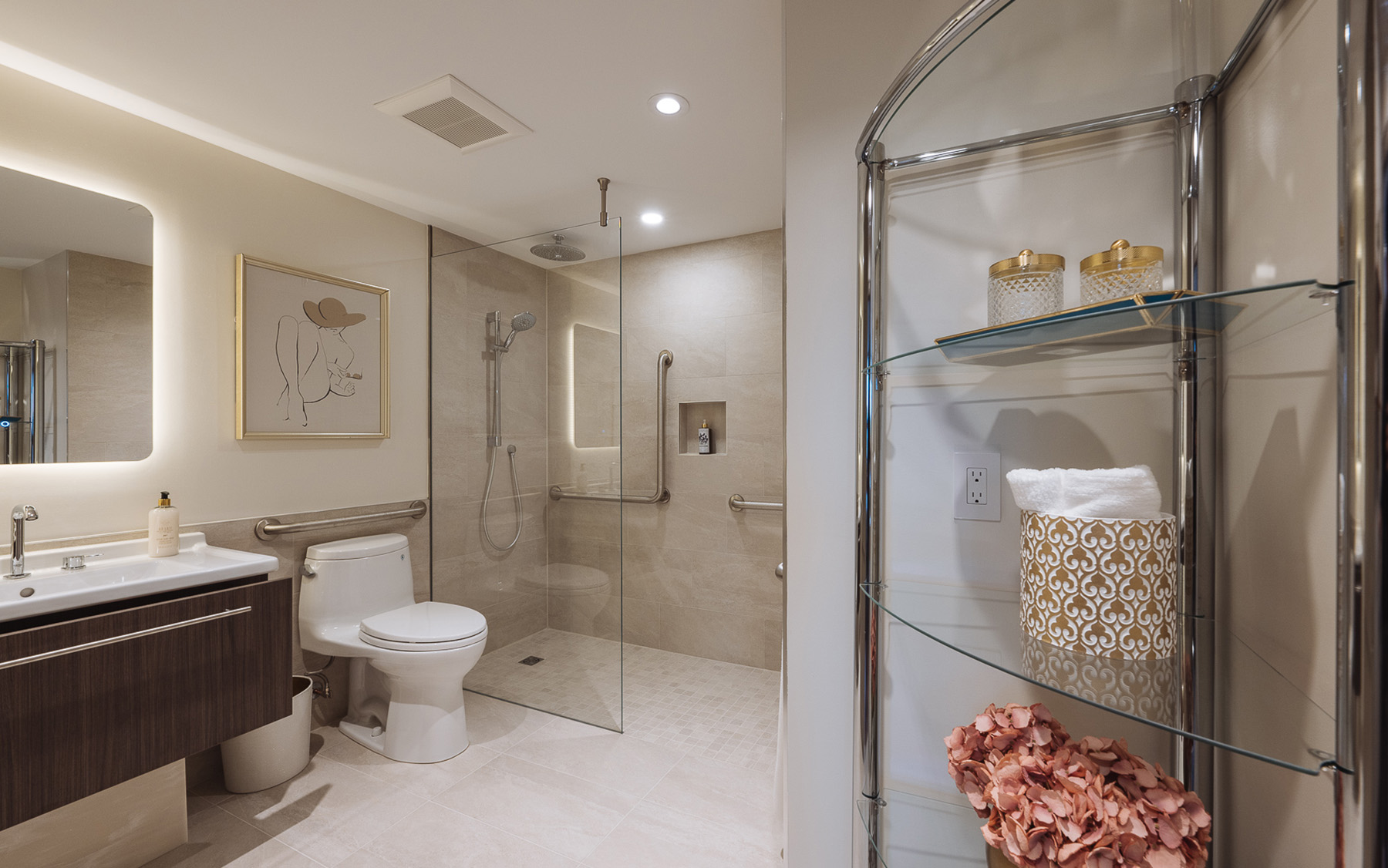 Several floorplans are available for Rental Apartments and Life Lease Suites. Here are two typical floorplans:
---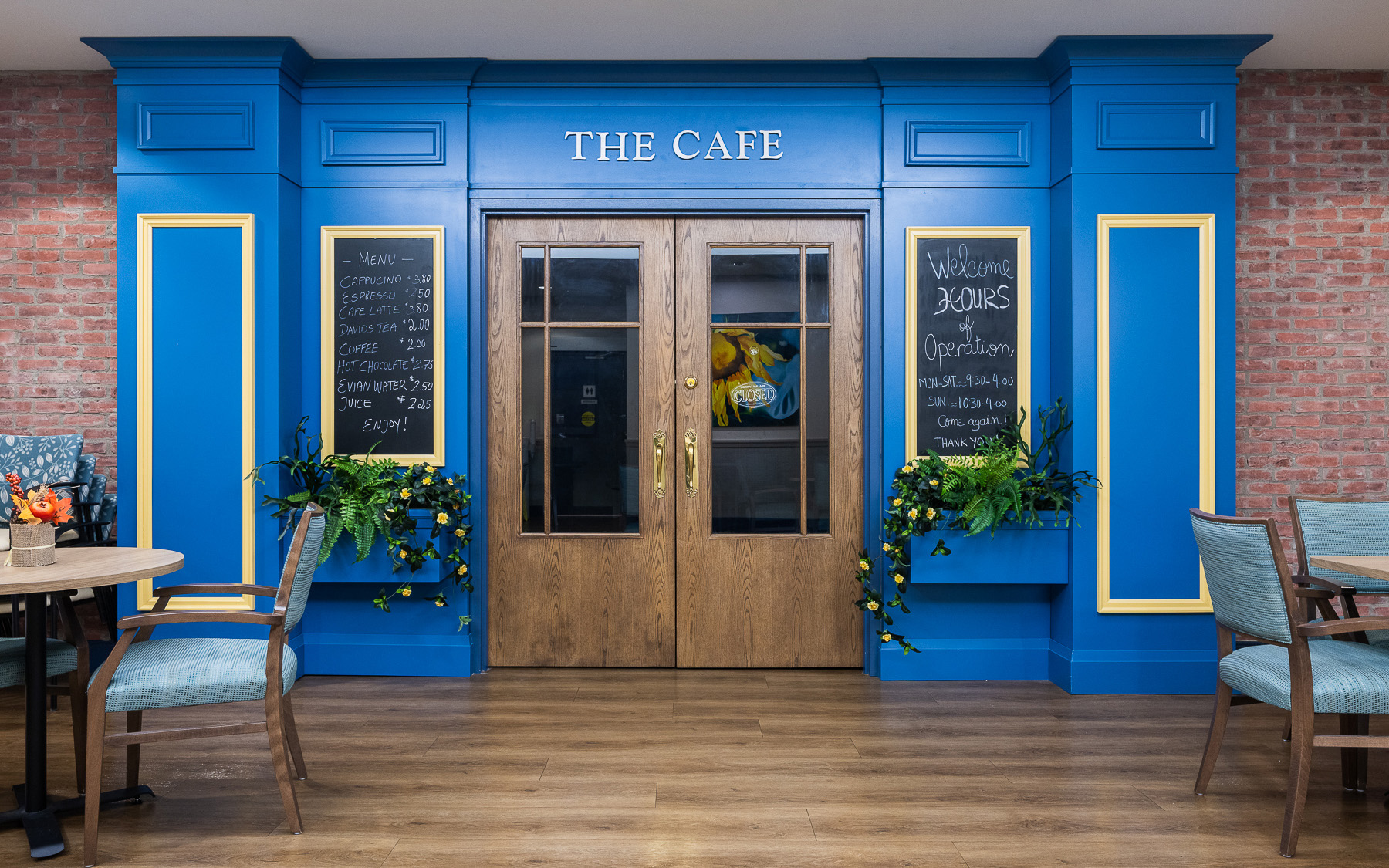 Services and Amenities
Our on-site services and amenities allow for a unique lifestyle for every resident:
Auditorium
Computer Lab
Dietitian
Esthetician
Gardens
Hobby Room
Library
Pastoral Care
Physiotherapy
Receptionist
Theatre
Beauty Salon
Concierge
Dining Hostess
Fitness Centre
Guest Suites
Housekeeping
Lounges
Personal Trainers
Private Dining Room
Recreation Room
Wellness Centre
Cafe
Convenience Store
Emergency Medical Response
Games Room
Guest Parking
Laundry
Massage Therapy
Physicians
Public Patios
Security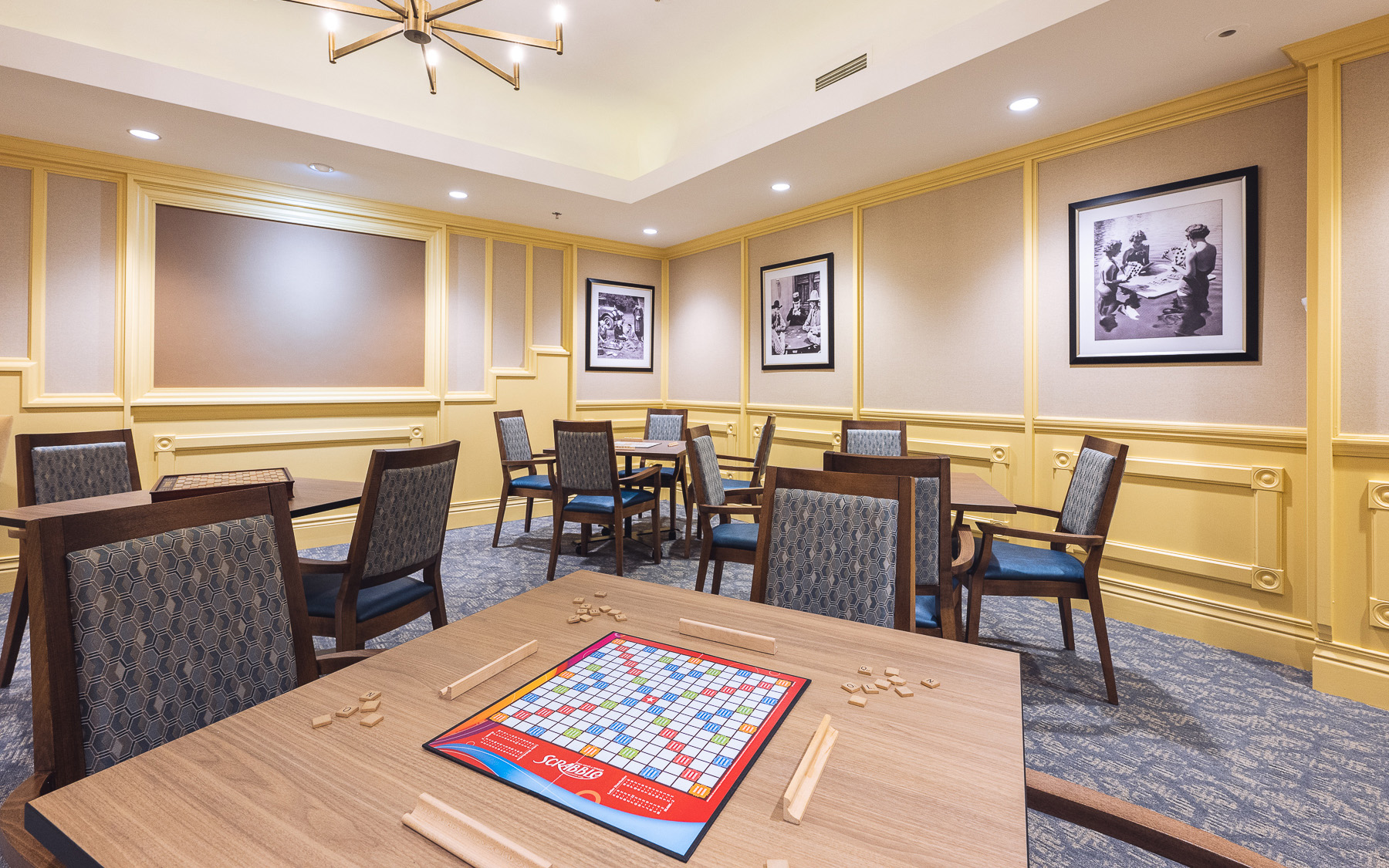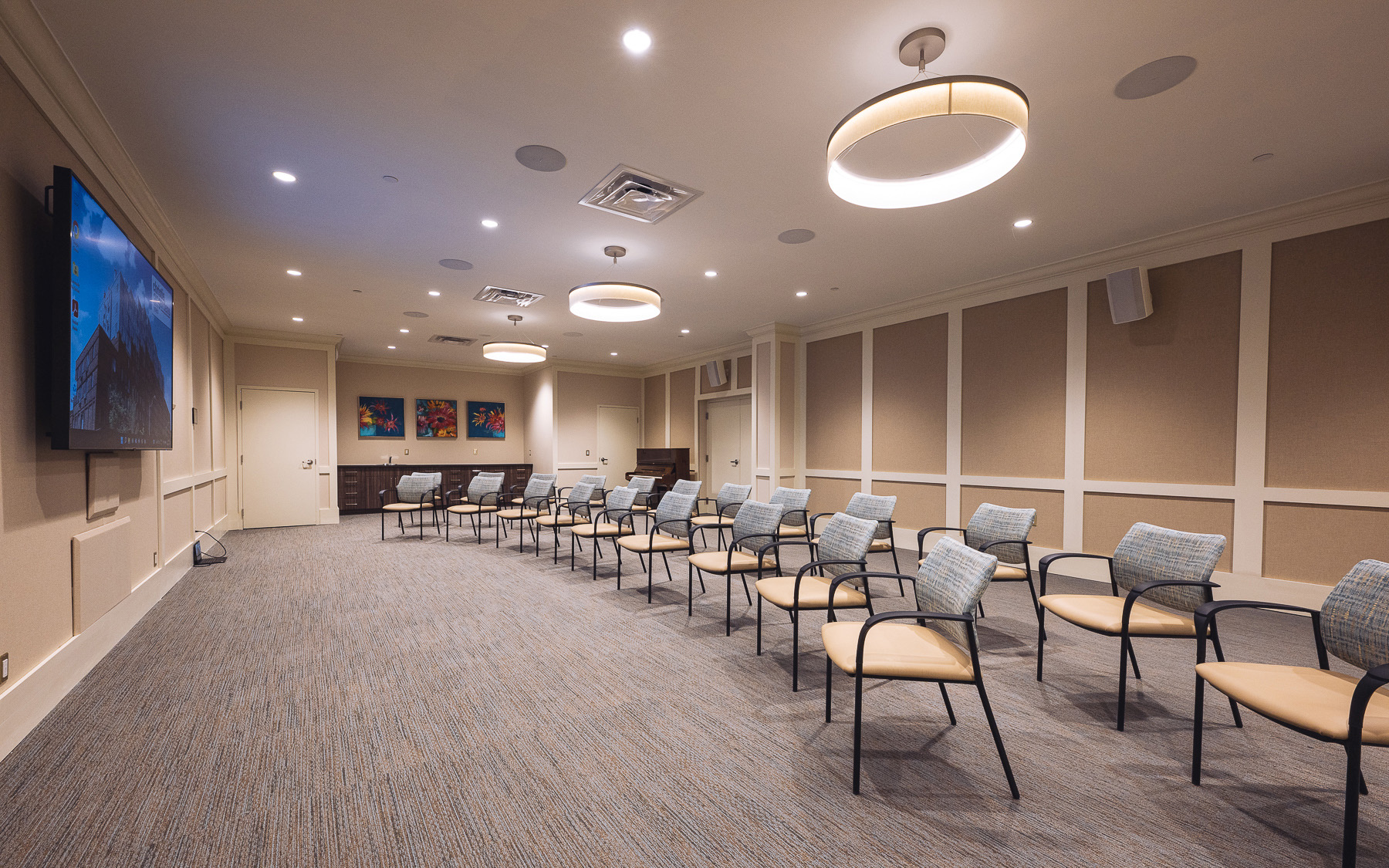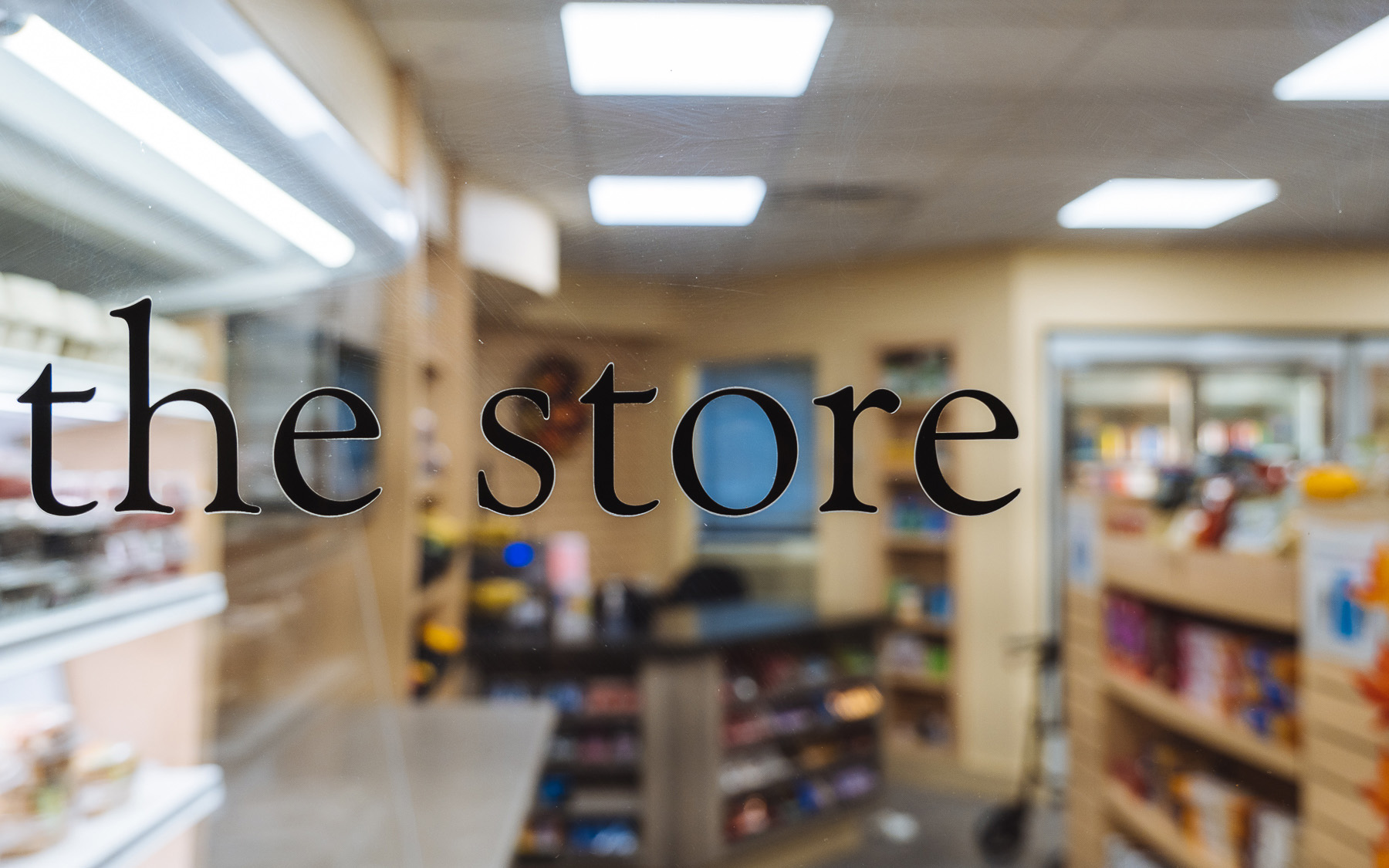 ---
Programmes
Our Programmes and groups offer a variety of social and educational opportunities.
Multi-denominational Services
Spanish Club
Musical Performances
Bible Study
Men's Club
Day Trips
Crafts
Christie Chorale
Wellness Advisory Group
Library Committee
Dining Committee
French Club
Lecture Series
Book Club
Art Class
Film Society
Creative Writing
Gardening
Green Team
German Language
Gardening Group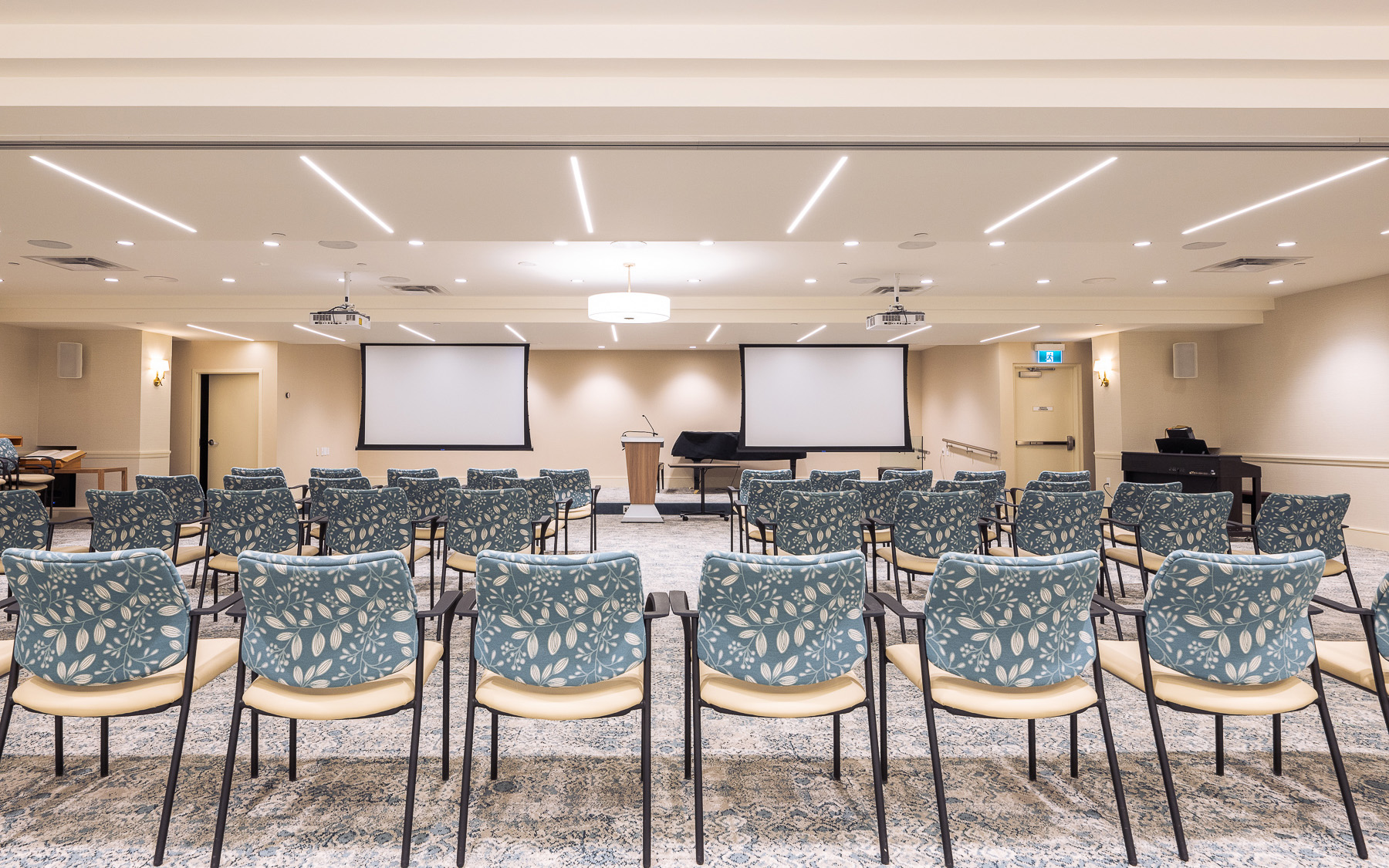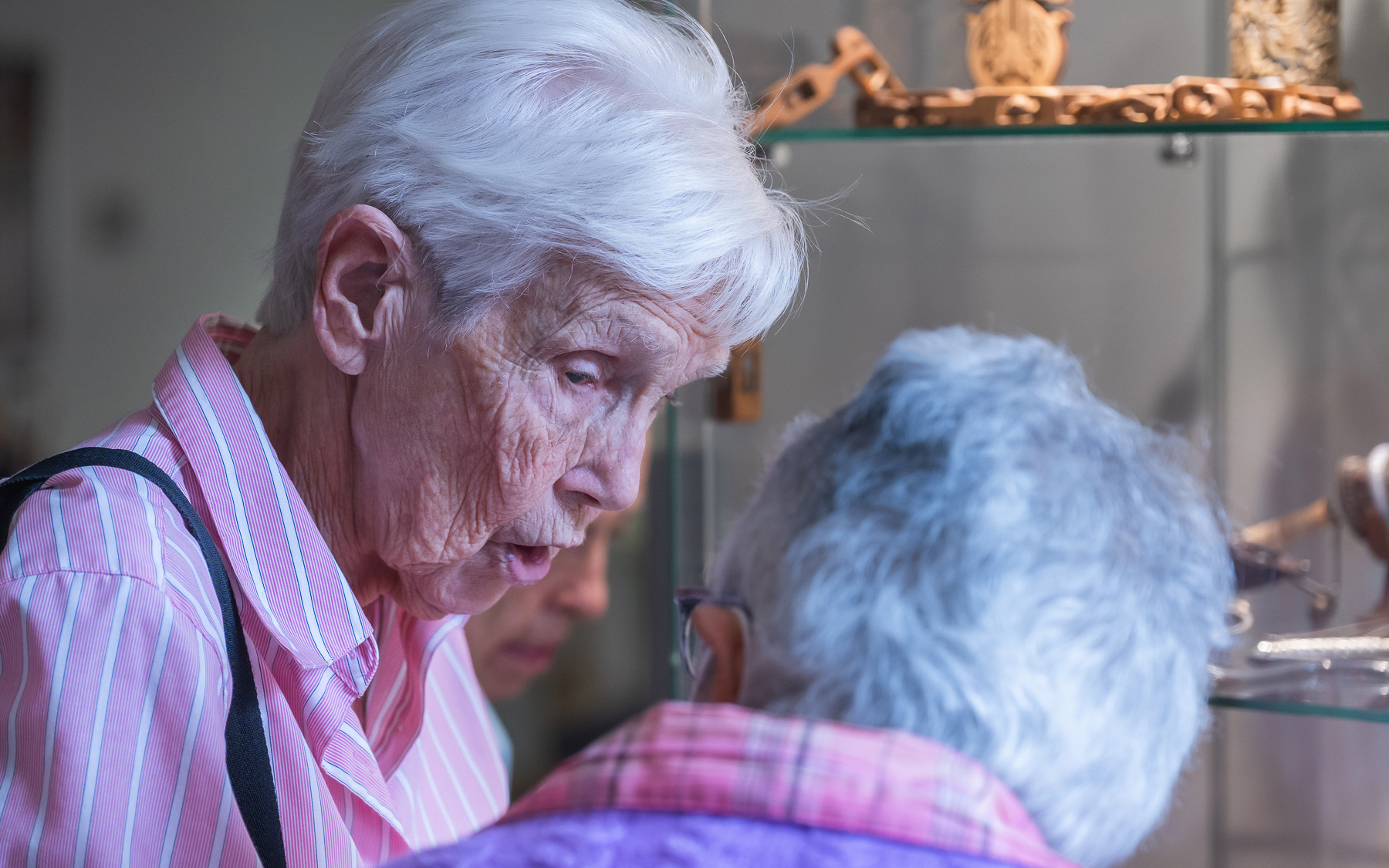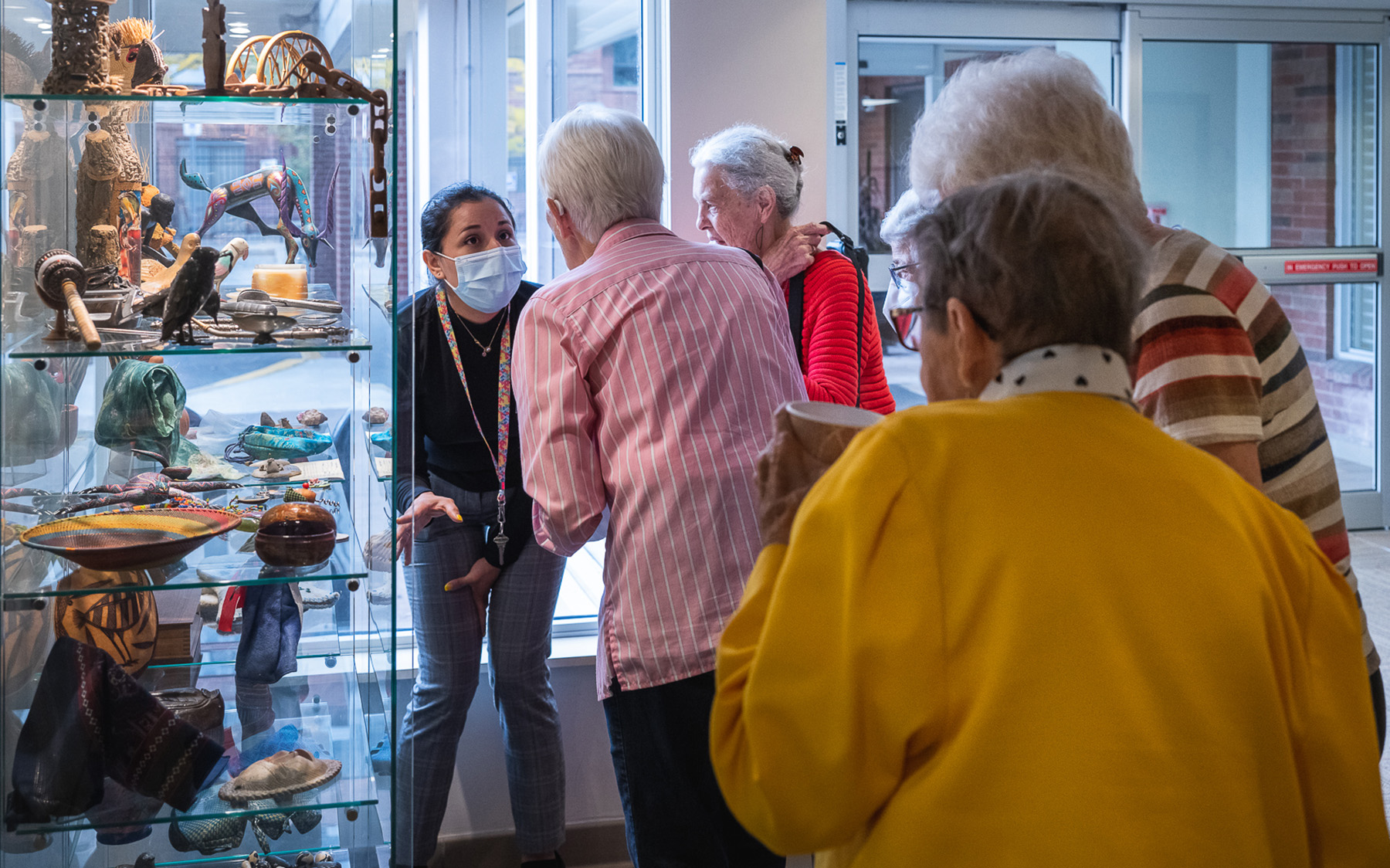 ---
Events
Whether it is a monthly tea, or an annual event with hundreds of guests, our events are not to be missed.
Healthy Living Fair
Canada Day Celebration
Special Dinners
Birthday Lunches
Holly Sale and Luncheon
Taste of the Nations
Christmas Open House
Floor Teas
Foundation Tea & Conversation
Garage Sales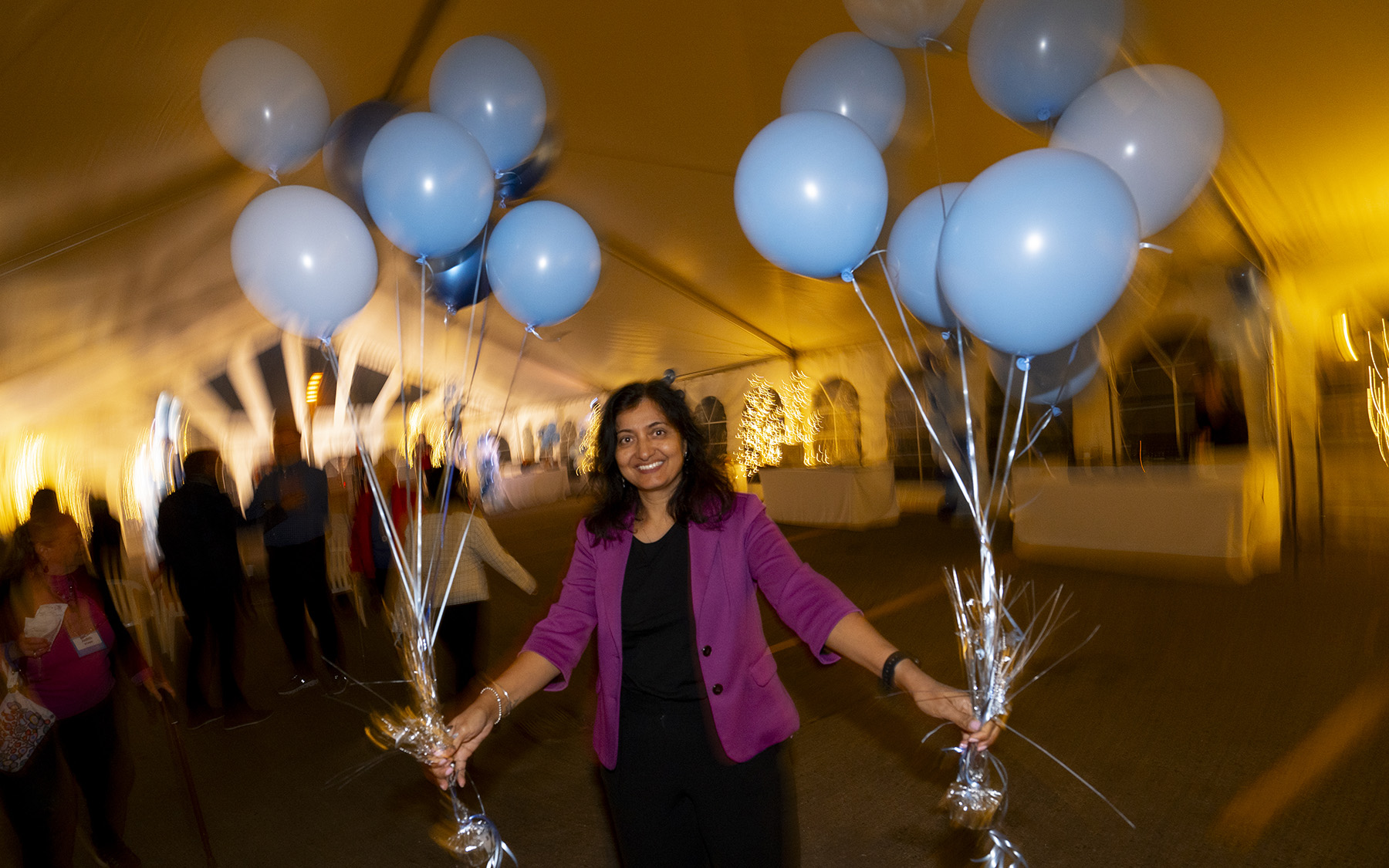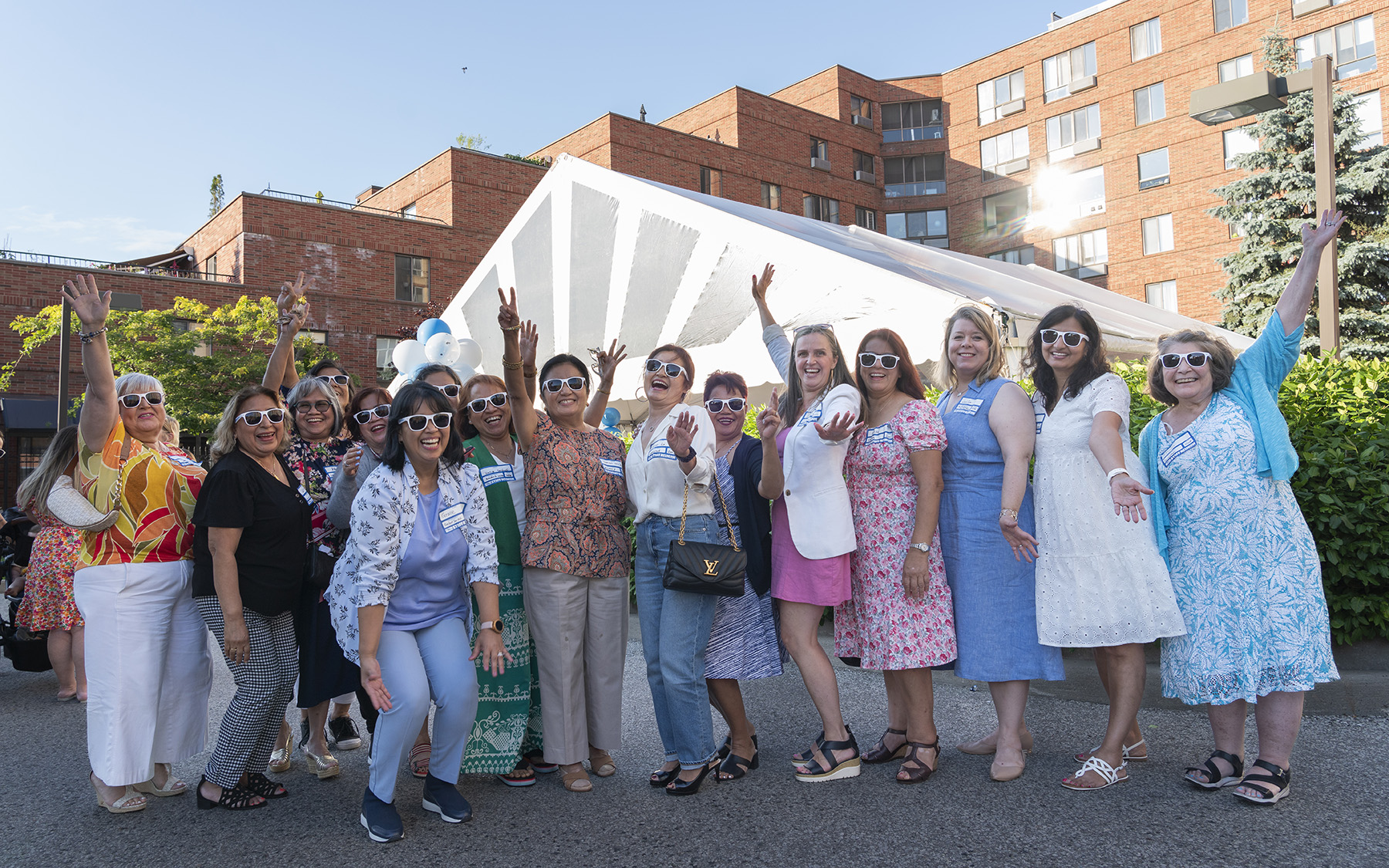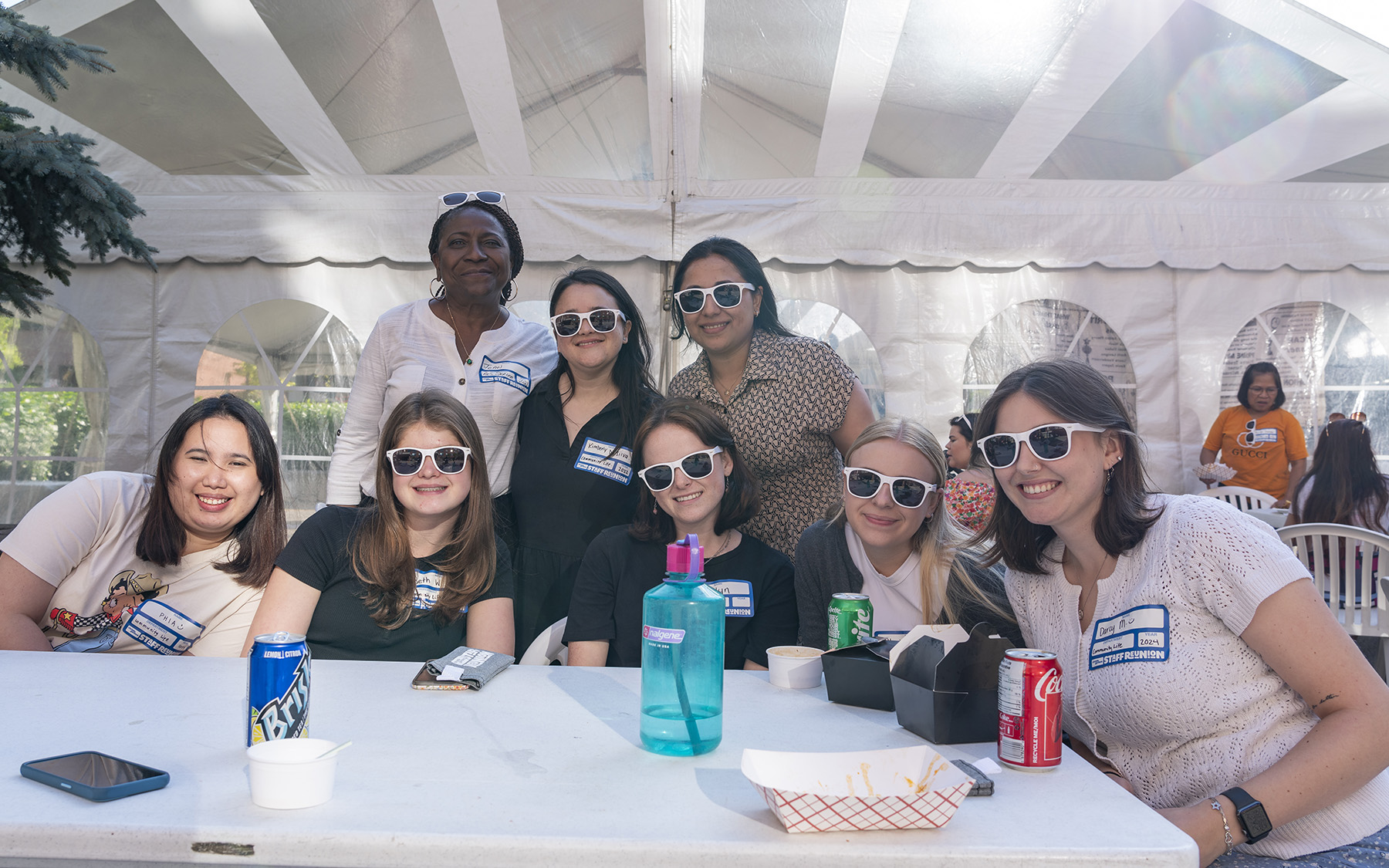 ---
Wellness Centre
At Christie Gardens one of our greatest commitments is that of improving the quality of life of our residents. Central to this is the Wellness Team – an amalgamation of fitness, physiotherapy and clinic-based offerings. Our primary goal is to serve you, the resident, as effectively as possible with regards to your health and fitness needs.
Communication and collaboration are the foundation in our efforts to assist you with your health concerns.
The Christie Gardens Wellness Centre is often the first point of contact for residents in need of assistance.
Our knowledgeable staff will gladly assist you achieve your goals. We encourage all residents to stop by, even if it is only for a coffee and quick hello!
The Wellness Centre works with the Fitness and Physiotherapy departments, together we form a team committed to effective management of your overall well-being. Our goal is to provide you with onsite, personalized health management that is adaptable to your changing needs.
In addition to our onsite Doctors and Nurses, the following services are available by appointment through the Wellness Centre:
Hearing Aid Specialist
Dietary Consultant
Esthetics
Dentistry
Optometry Consultant
Pharmacy
Dermatology
Foot Care
Psychiatry
---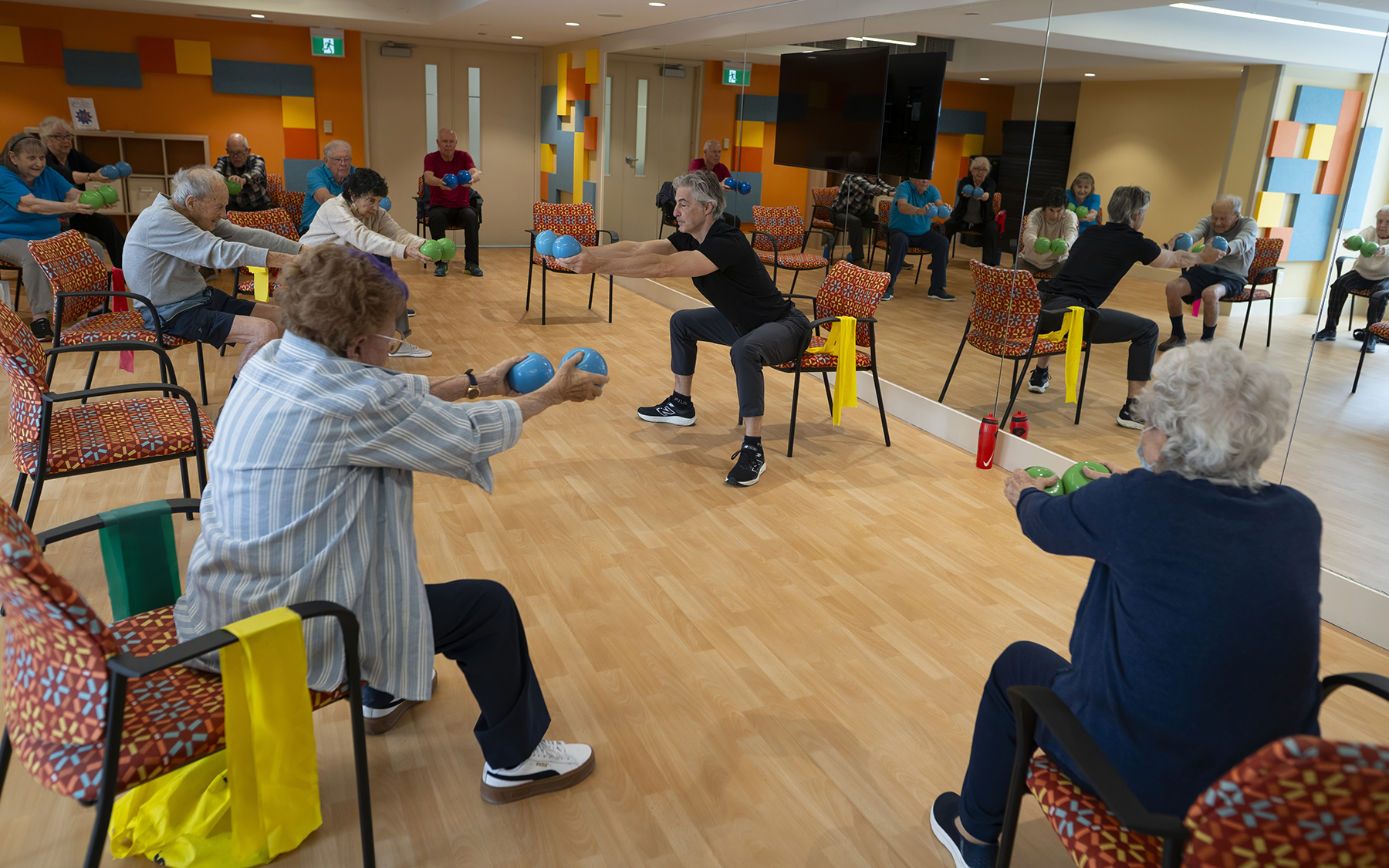 photo credit: Taku Kumabe
Fitness and Physiotherapy
Residents come to fitness classes with the goals of improving energy, increasing mobility and strength, improving balance, and decreasing joint pain.
We have developed the following programs in order to meet our resident's goals:
One on one personal training sessions: receive an individualized fitness program and learn how to safely perform exercises;
Exercise Class Series: Four levels of group fitness programming in support of your goals. Each level is designed to challenge your body and help you reach higher levels of fitness; and
Stretch & Strengthen Class (open to all): focus on achieving a deeper sense of peace and contentment, while gaining clarity of mind through focused breathing techniques.
The benefits of physiotherapy include pain reduction, basic strength and joint range improvements, and so much more.
By means of therapeutic exercises and other modalities, our physiotherapy team will assist in restoring, improving, and maintaining physical function affected by injury, surgery, or disability.
Examples of treatment include:
Full body, mobility and fall risk assessments;
1:1 physiotherapy treatment twice a week utilizing a variety of modalities including ultrasound, heating pads and TENS machines;
Parkinson's Group Class twice a week: this dynamic class focuses on balance, proprioception and full body coordination, while incorporating the use of balls, floor ladders and balance boards; and
1:1 Balance and gait analysis and training.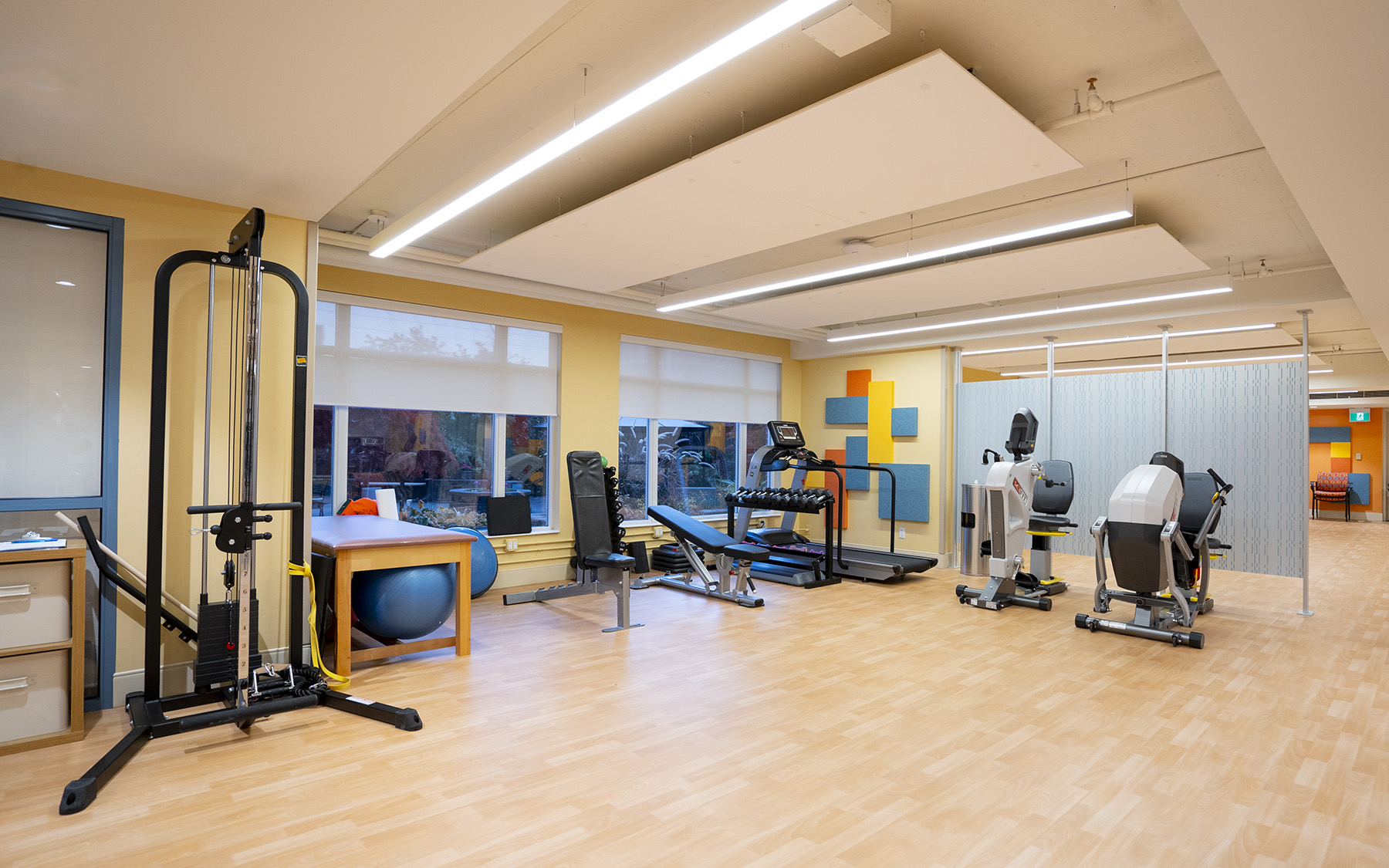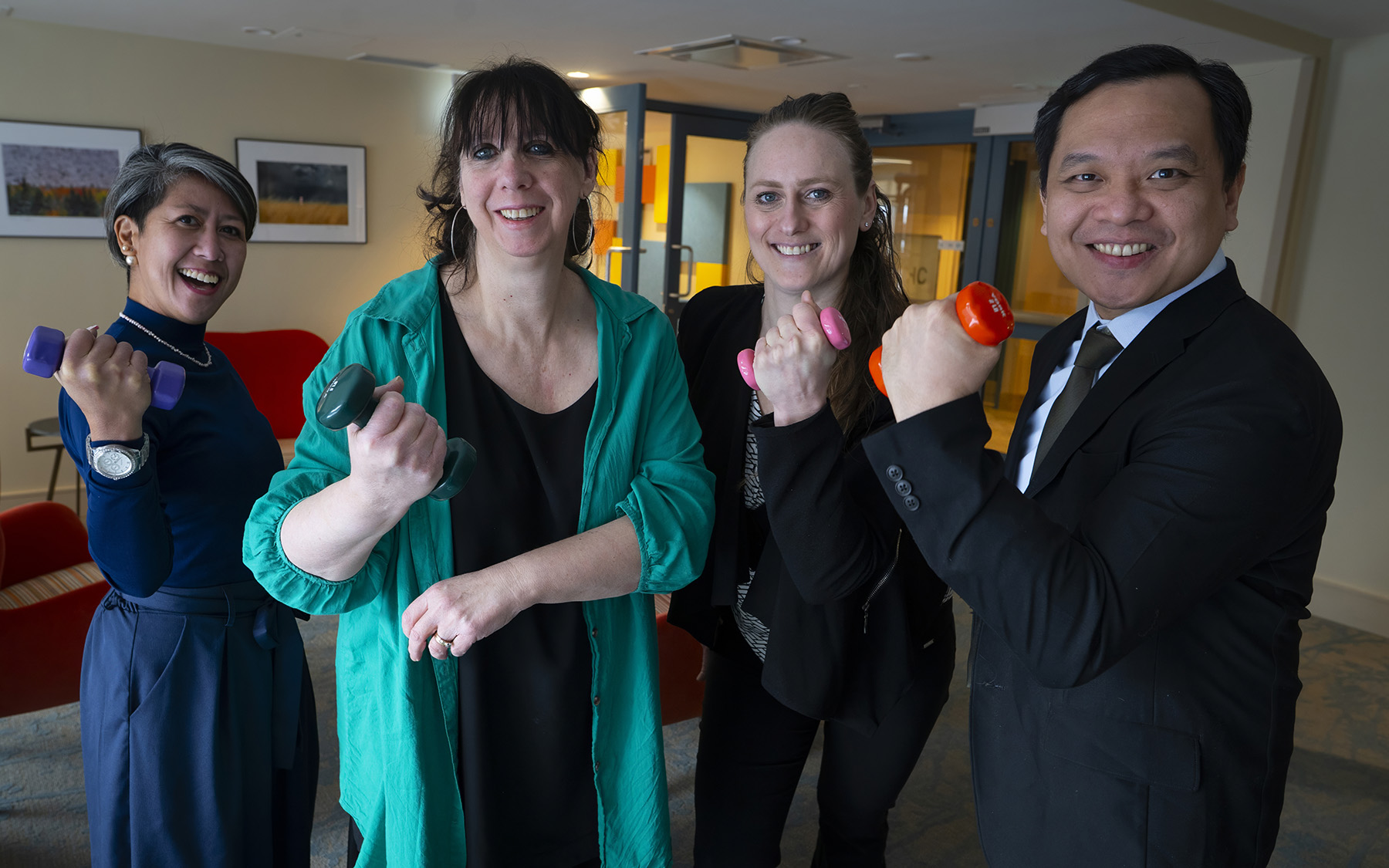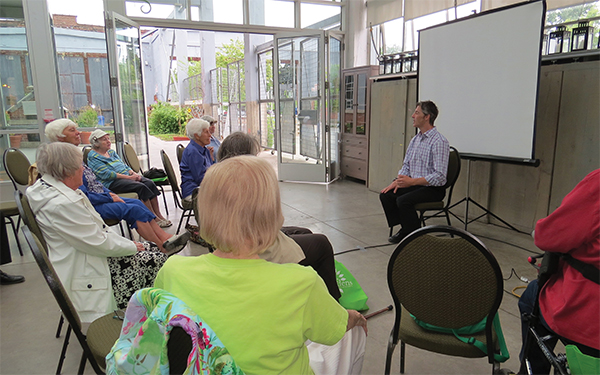 ---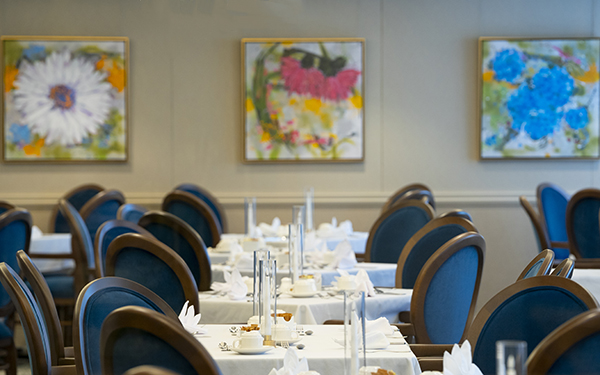 The Fuss over Food
There is a fuss about food at Christie Gardens.
Award-winning Executive Chef Joseph Stephens takes great delight in preparing delicious and nutritious meals. Chef Joseph brings four decades of experience to the kitchens at Christie Gardens. Chef Joseph showcases his talents hosting cooking classes, demonstrating the tools of the trade, and featuring local fresh ingredients from our very own garden.
Our focus is on providing the highest quality food and service possible.
Elegant or Casual, the choice is yours:
Maple Dining Room
The Maple Dining Room features fine dining where residents are free to take advantage of "any time" dining.
The Store
Providing everyday essentials and delicious fresh take away meals.
The Village Cafe
A perfect meeting spot to catch up with friends and family.
Catering Services
Offering a variety of options from Afternoon Tea to Anniversary Dinners.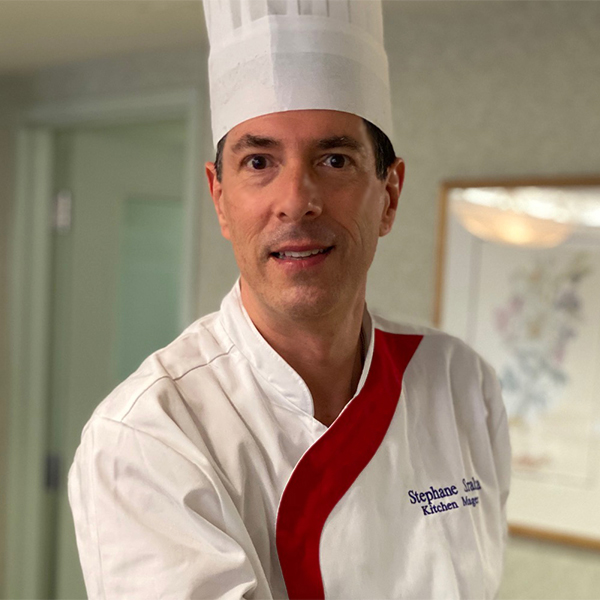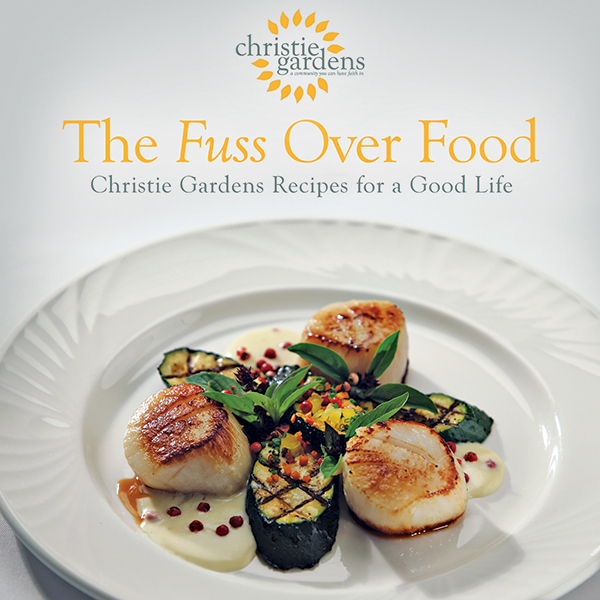 ---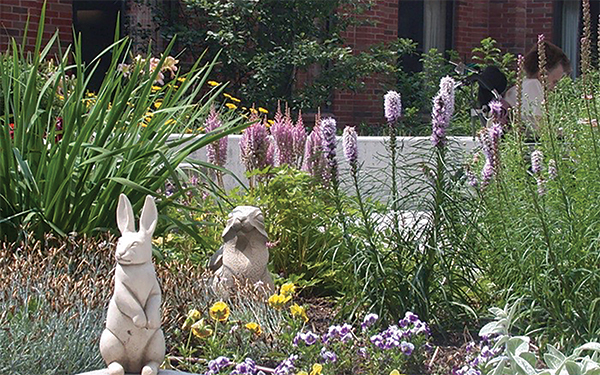 The Gardens of Christie Gardens
You will love our gardens.
From our fully enclosed Courtyard Garden to our public gardens, everyone enjoys the green spaces at Christie Gardens. We even have herb gardens whose bounty is used by our Chef and his talented team of cooks!
Our Courtyard Garden and Wychwood patios are the venue for various programmes and activities in the summer months.
Our grounds and public gardens feature benches and seating for all – they are enjoyed by residents whenever the weather permits.
An Oasis in the City
Adjacent to our South Garden is the Frankel Lambert Community Garden, recently designated by the City of Toronto and enjoyed by our residents and nearby friends in the community.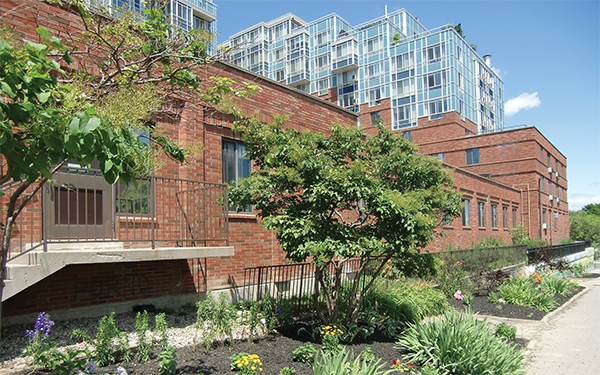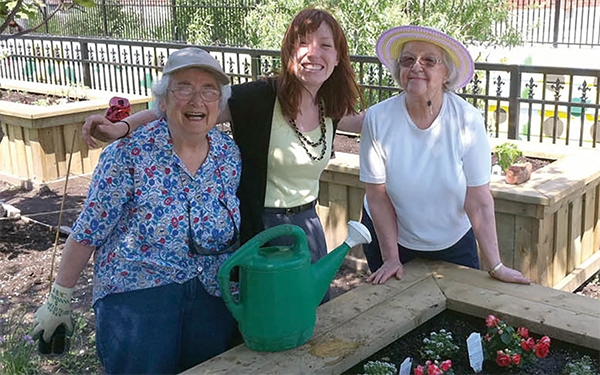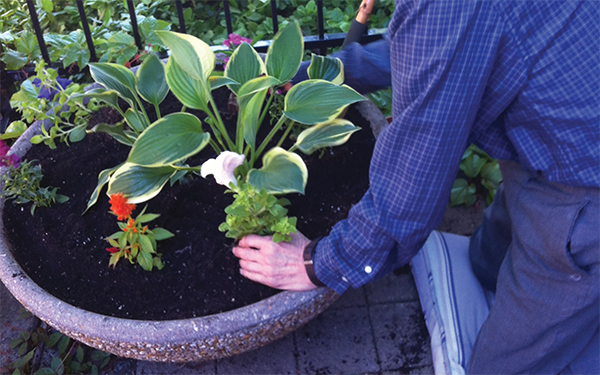 ---

The Christie Gardens Foundation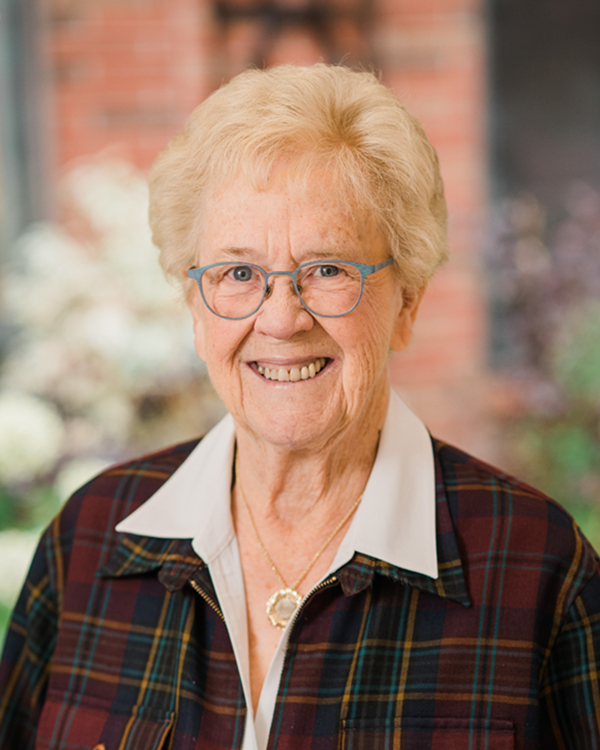 Grace Sweatman
President
Grounded in the past. Caring for the future.
Established in 1998, The Christie Gardens Foundation is the charity arm of Christie Gardens. Year round fundraising efforts raise money to support The Capital Campaign, our Benevolent Fund, and our Research and Education Opportunities.
The Christie Gardens Foundation accepts donations by cash or cheque, or using a credit card or securities online through our partner, www.CanadaHelps.org.
You can read more about the Foundation and our priorities and programmes in our Newsletters below.
The Christie Gardens Benevolent Fund
The Benevolent Fund is fully supported by The Christie Gardens Foundation and was established in 2009 to assist our residents who have outlived their financial resources and who are unable to cover the full cost of their care.
The Capital Campaign
Ongoing Redevelopment of The Courtyard Community. Boldly leading the way, Christie Gardens has created and introduced a model of service that moved us from the institutionalized health care model that is the standard of today to The Courtyard Community, a social model and family focused environment where the commitment of all who serve is to create a genuine resident-centered community life.
Research and Education Opportunities
Understanding the importance of education and training as they relate to our internal culture change initiatives, we have begun to look more broadly at available opportunities for The Christie Gardens Foundation to support and champion new education opportunities with local institutions.
Our Mission is to raise funds to develop programmes that serve elders, inspire peers, influence policy-makers, and foster research and education
---
Our Team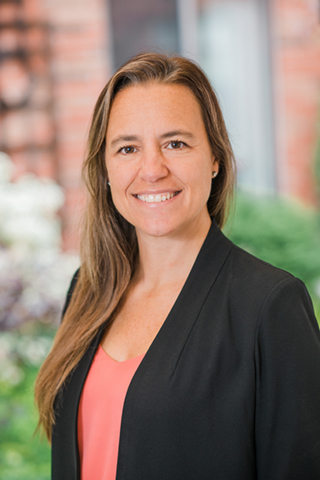 Heather Janes
Chief Executive Officer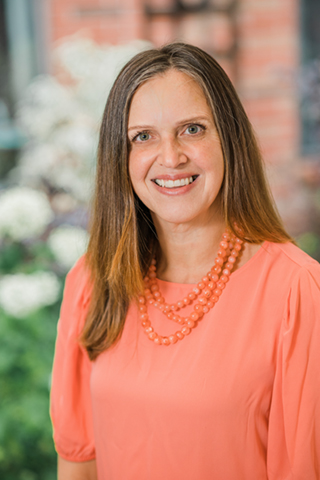 Diana Sweatman
Director of Community Life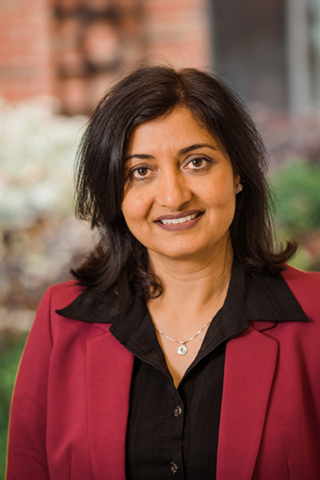 Charla Patel
Director of Human Resources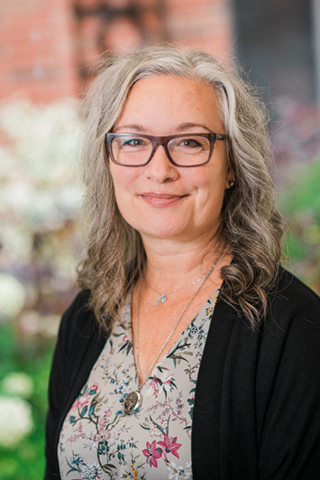 Claudia Osmond
Director of Education and Advocacy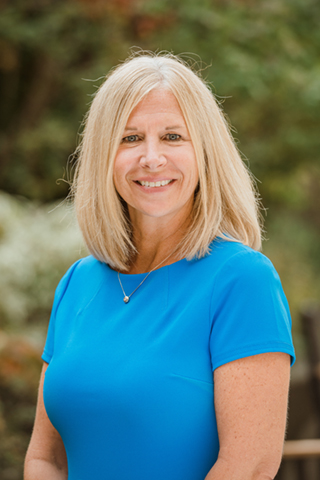 Melanie Burton
Director of Resident Services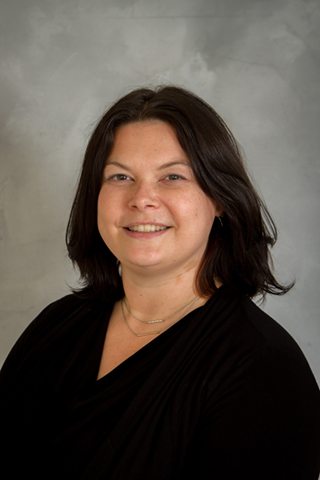 Jocelyn Alves
Director of Health and Wellness
---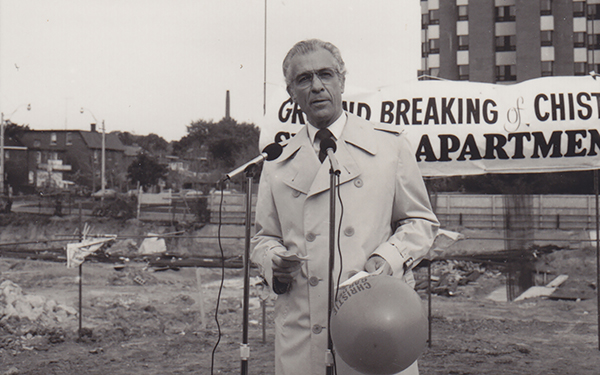 Our History
A need identified, a community established, and a dream realized!
In 1984 Christie Gardens began its journey as a unique residential retirement community. Mr. David Alexander, Founding President and Chair of the Board until his retirement in 2012, and his friend and colleague the late Mr. William Wilkie, had been concerned for some time about the challenges faced by their elderly friends and family members.
Men of action and strong personal Christian faith, they developed their dream; a place where seniors could enjoy flexible accommodation and services for the rest of their lives: a continuing care community.
1983
Identified 600/602 Melita Crescent as the site for the continuing care community
The CMHC Housing 56.1 funding project for not-for-profit seniors' housing approved the plan and insured the mortgage
1984
The Ministry of Health of Ontario approved the purchase and transfer of 88 nursing home licenses
Welcomed the first residents to Christie Gardens Apartments and Nursing Home
In August Christie Gardens opened its doors to 88 nursing home residents and staff
In October the 217 apartments were ready for residents. Its reputation as an excellent option for seniors emerged rapidly and the community was fully occupied within the first year
1985
Established a small retirement home on Floor One as part of the community
1988 – 1995
Refined the services, selected and trained staff to meet high standards, establishing the culture of the community
1996
The Ministry of Health introduced a government operated central placement service for access to nursing homes, now identified as Long Term Care
1999 – 2003
Renovated and revitalized the original building through the addition of 84 Life Lease Suites
2003
Welcomed Life Lease residents to Christie Gardens
2004 – 2007
Faced ongoing challenges regarding access to the government regulated Long Term Care "beds" in our community
2008 – 2009
Undertook a major strategic analysis in order to determine the action needed to assure access to care, if and when needed thereby sustaining the original dream
2010 – 2013
Phased out the Long Term Care beds and established a self-funded Care Home, "The Courtyard Community"
2013
Identified the critical need for a new model of service for our Elders Launched a Capital Campaign to support a major physical plant renovation and culture change initiative
2014
Celebrated our 30th Anniversary!
---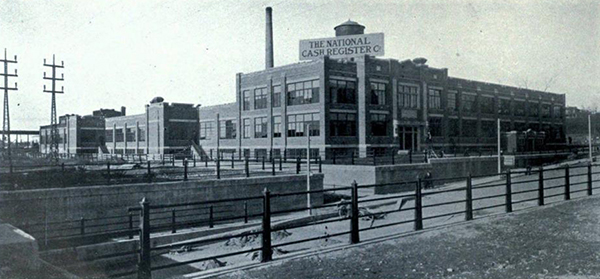 Site History
Our building site has a rich and storied history, beginning in 1912 with the opening of a National Cash Register Factory.
In 1919 the site was converted to become the Toronto Military Orthopedic Hospital (also known as the Dominion Orthopedic Hospital). With 875 beds for Veterans returning from foreign wars and named by patients as The Christie Street Hospital, the hospital became known for its Limb Factory, providing free prosthetic limbs to veterans.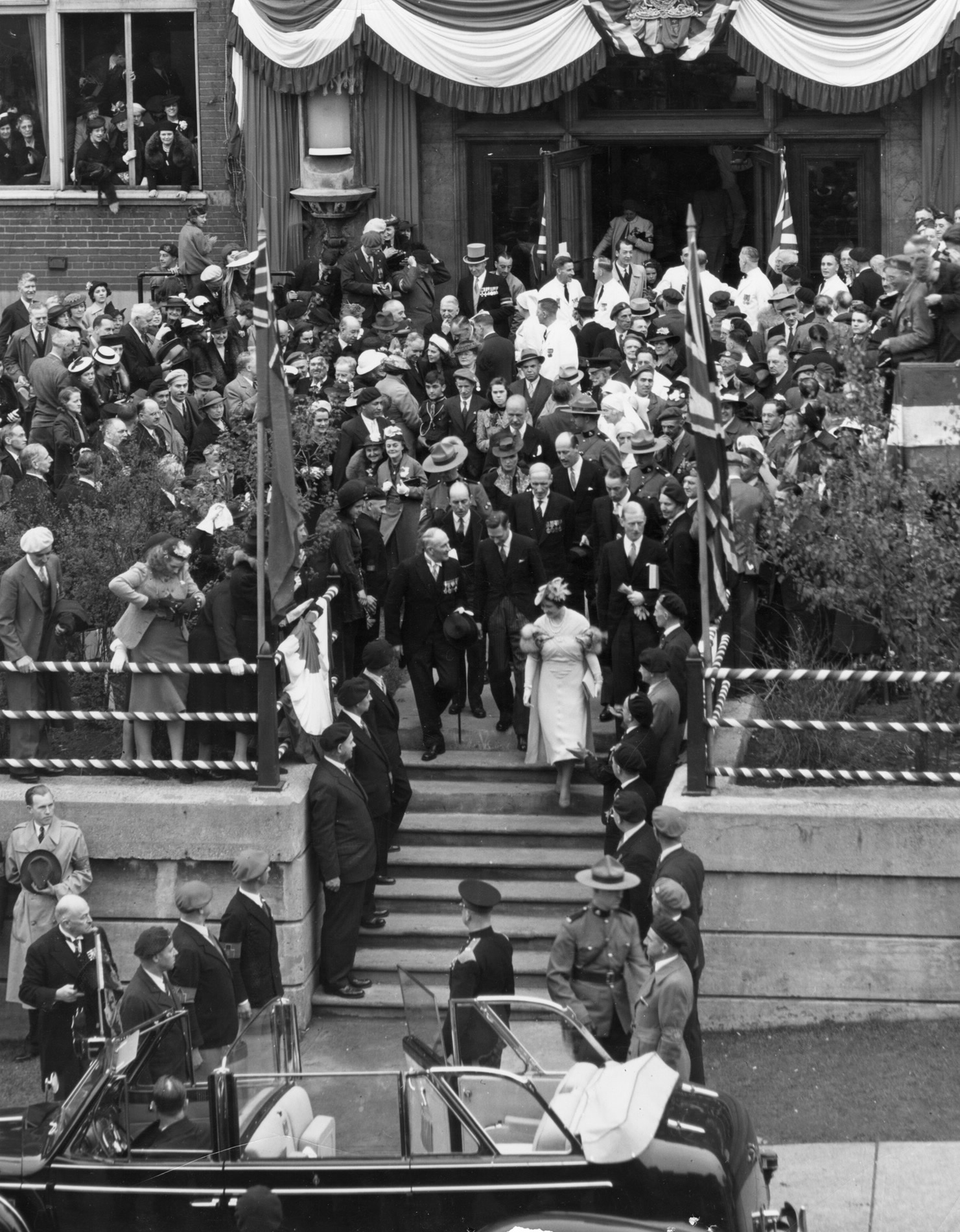 In 1936 the hospital was formally renamed The Christie Street Veterans Hospital and in 1939 was the location of a Royal Visit by King George VI and the Royal Family.
Under pressure from families of veterans and acknowledging that the cavernous factory was not suitable as a hospital, the War Department agreed to close Christie Street in favour of a new Veterans hospital that was to be purpose-built.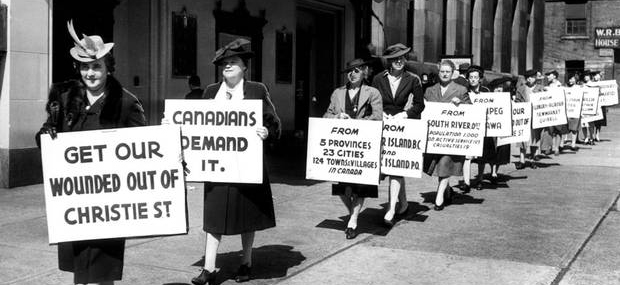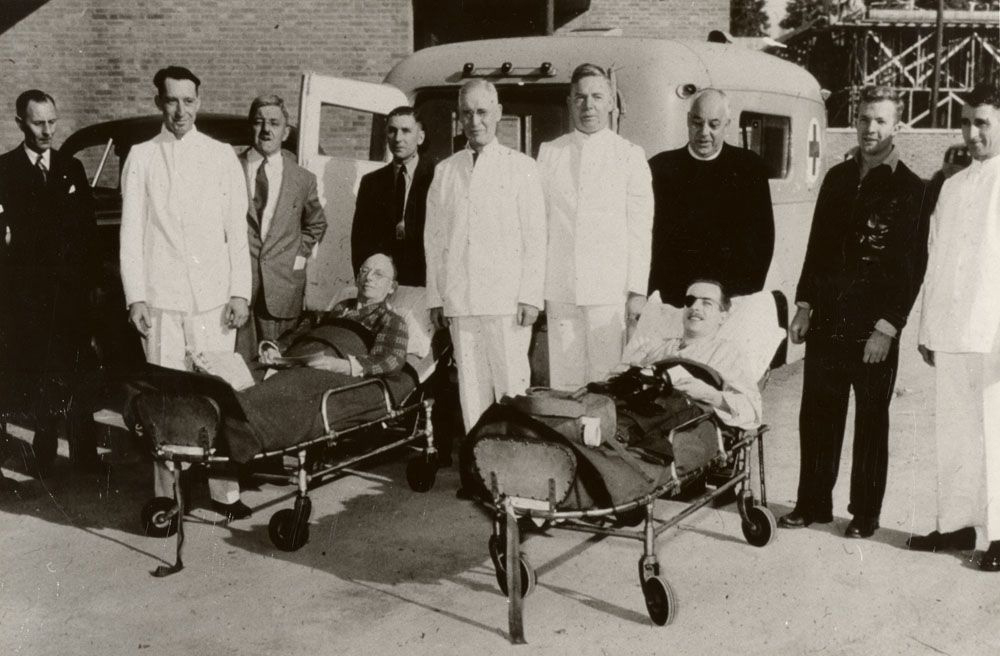 In 1943 construction began on Sunnybrook Veterans Hospital, and by September 1946 patients began to transfer from Christie Street to Sunnybrook, which had its grand opening in June 1948.
In 1948, with all patients having transferred to Sunnybrook, The Christie Street Veterans Hospital closed and the site was used as a seniors' home called Lambert Lodge. Lambert Lodge was named for Lt. Col. Sidney E. Lambert SM OBE who was a survivor of Vimy Ridge and later injured at the Battle of the Somme in WWI. Padre Lambert had served as Chaplain for Christie Street and Sunnybrook and later went on to found what became the War Amps of Canada.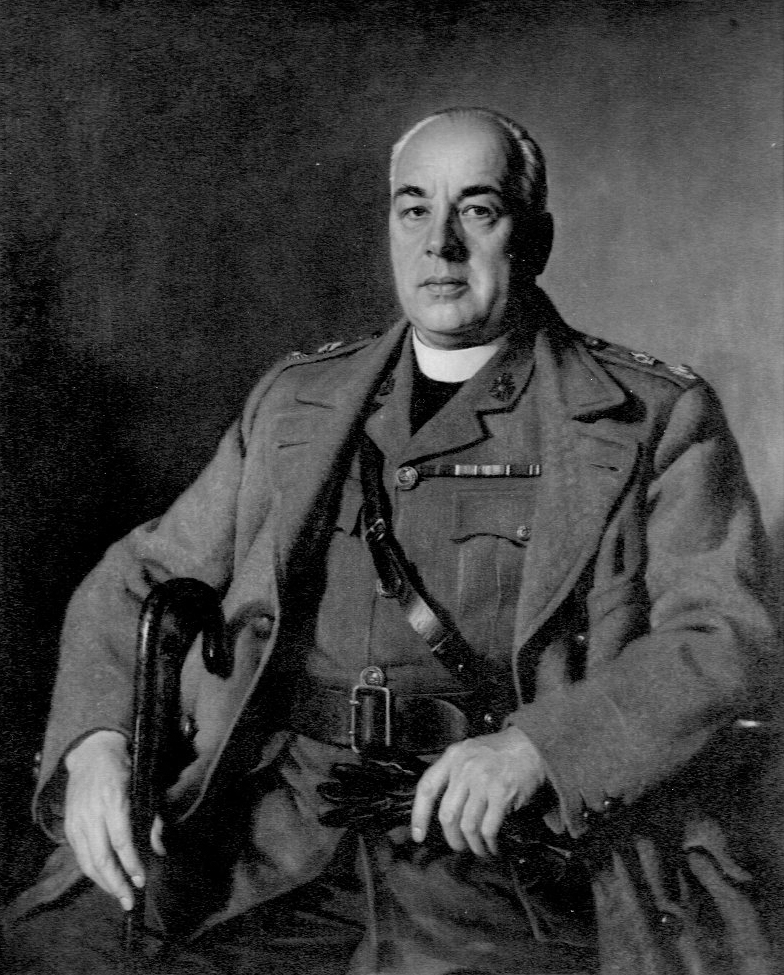 Having been vacant for a number of years, the building then known as Lambert Lodge was demolished in 1981, making way for Christie Gardens Apartments & Care, which opened in August 1987.
---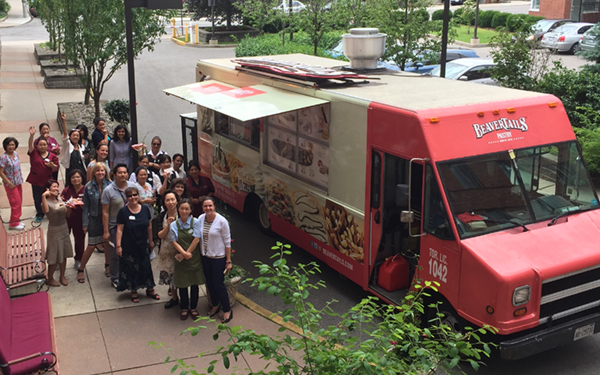 Join Our Team
---
Casual Housekeeper
Part-Time Casual
Christie Gardens is looking for an enthusiastic individual who will thrive in our unique continuum for elders. This post will work as a casual housekeeper for our independent living residents. There will be an expectation to work alternate weekends and during office hours on occasion.
Qualifications
Previous experience working in housekeeping in the retirement, nursing home, or hotel industry;
Must be able to work weekends and holidays;
Strong customer service skills;
Excellent English communication skills, verbal and written; and
Ability to cultivate a feeling of responsibility for the upkeep and daily cleanliness of the building.
Key Responsibilities
Clean, disinfect, vacuum all public areas of the facility including rooms, walls, floors, and light fixtures;
Clean apartments and washing of laundry for residents on a fee for service basis; and
Thorough cleaning of washrooms, offices, dining rooms, activity areas, etc.
---
Copyright 2019 Christie Gardens Apartments and Care. All Rights Reserved.