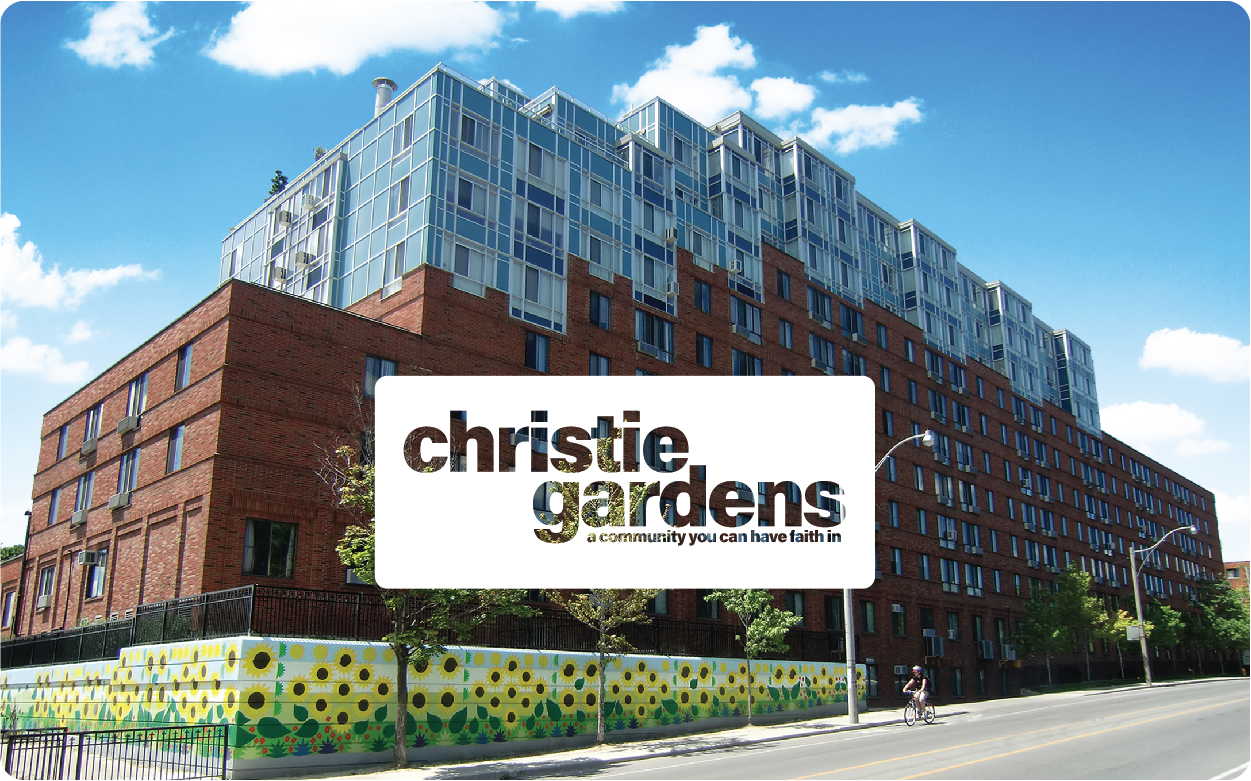 Located in Toronto's Davenport Neighbourhood, near Seaton Village and The Annex, Christie Gardens Apartments & Care has been serving elders in Toronto for 38 years.
Christie Gardens is unlike any other retirement community in Toronto. Kings and Queens graciously visited the famed Christie Veteran's Hospital formerly located on this site. Today, Christie Gardens is home to many who have discovered living here as a truly engaging experience.
A COMMUNITY YOU CAN HAVE FAITH IN
Residents at Christie Gardens have access to additional on-site care and services and the assurance that if more care is required, a move away from home at Christie will not be necessary. Now that is a community you can have faith in!
Check out our Google Virtual Tour and call us Today for a Personal Tour: (416) 530-1330
---
News
---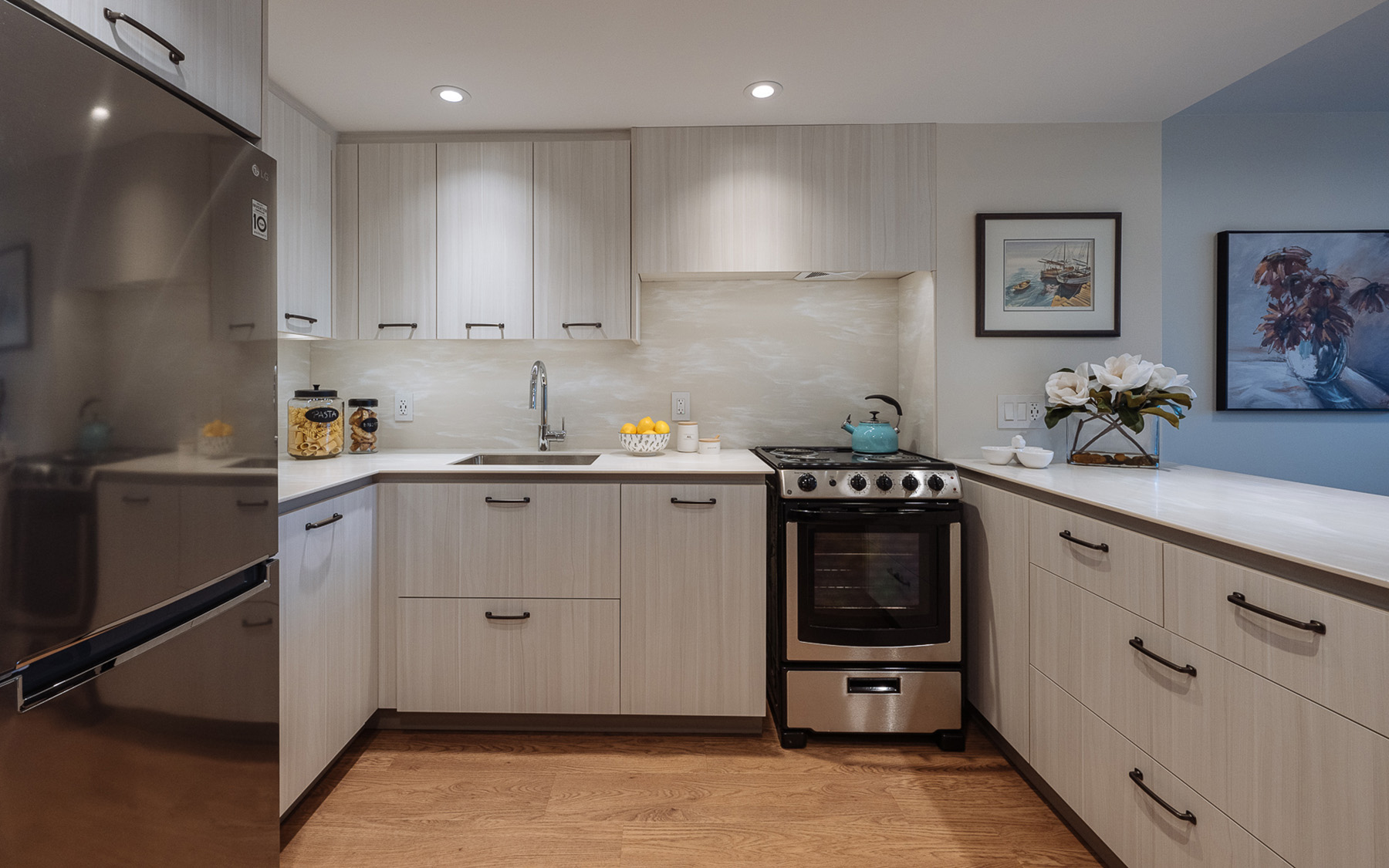 Lifestyle Options
Christie Gardens was the first not-for-profit community in Toronto offering a true continuum, with choices to suit your lifestyle and needs. Our commitment to the continuum model can be seen in everything we do.
Life Lease Suites
84 Life Lease Suites
Opened in 2003
11 One Bedroom
73 Two Bedroom
Purchase prices from $600,000
Rental Apartments
217 Rental Suites
Renovated for each new Resident
192 One Bedroom
25 Two Bedroom
starting at $3,400/month
Courtyard Community
A Resident-centred social model that follows the Eden Alternative Philosophy
83 Private Rooms
2 Premium Rooms
starting at $8,000/month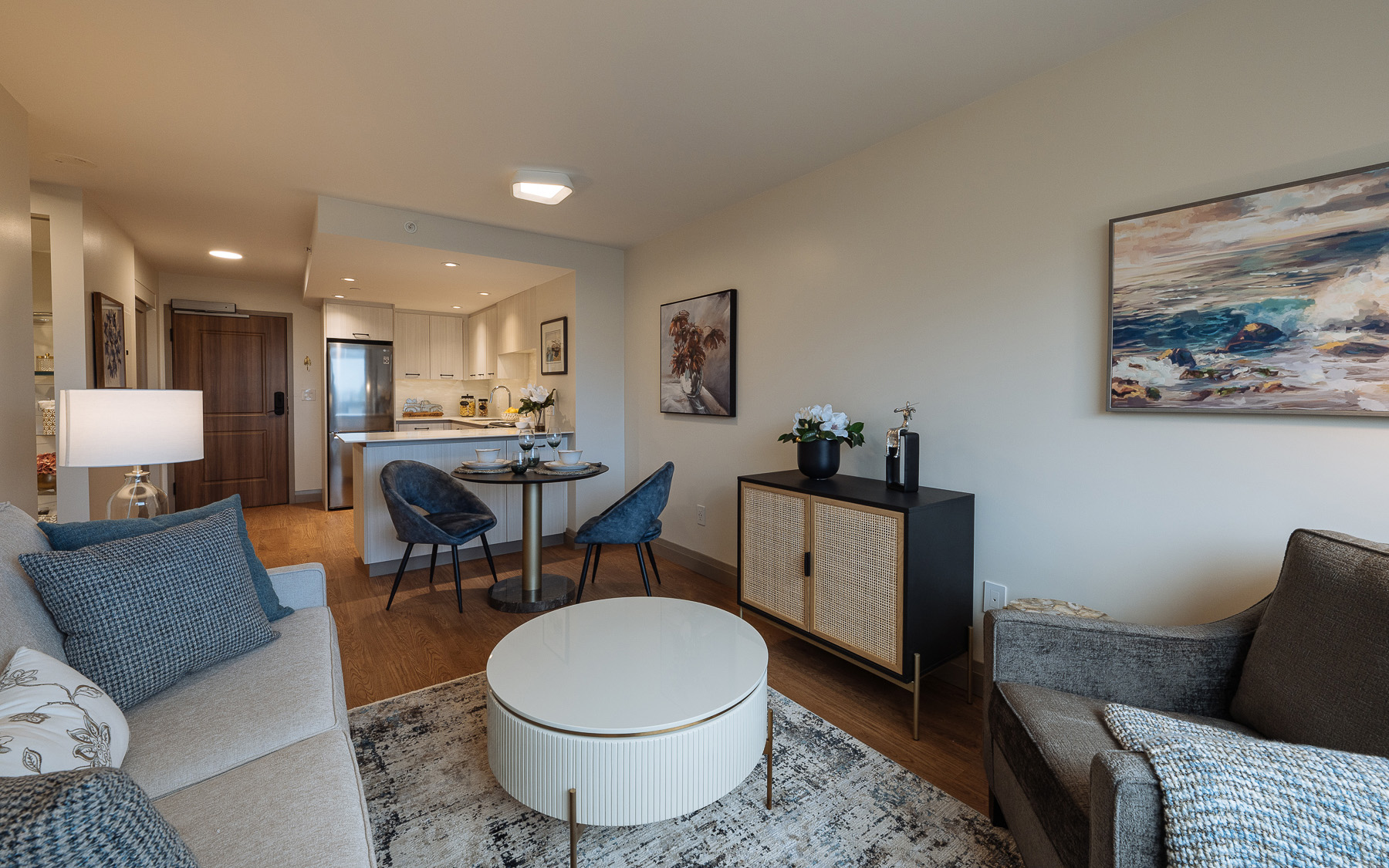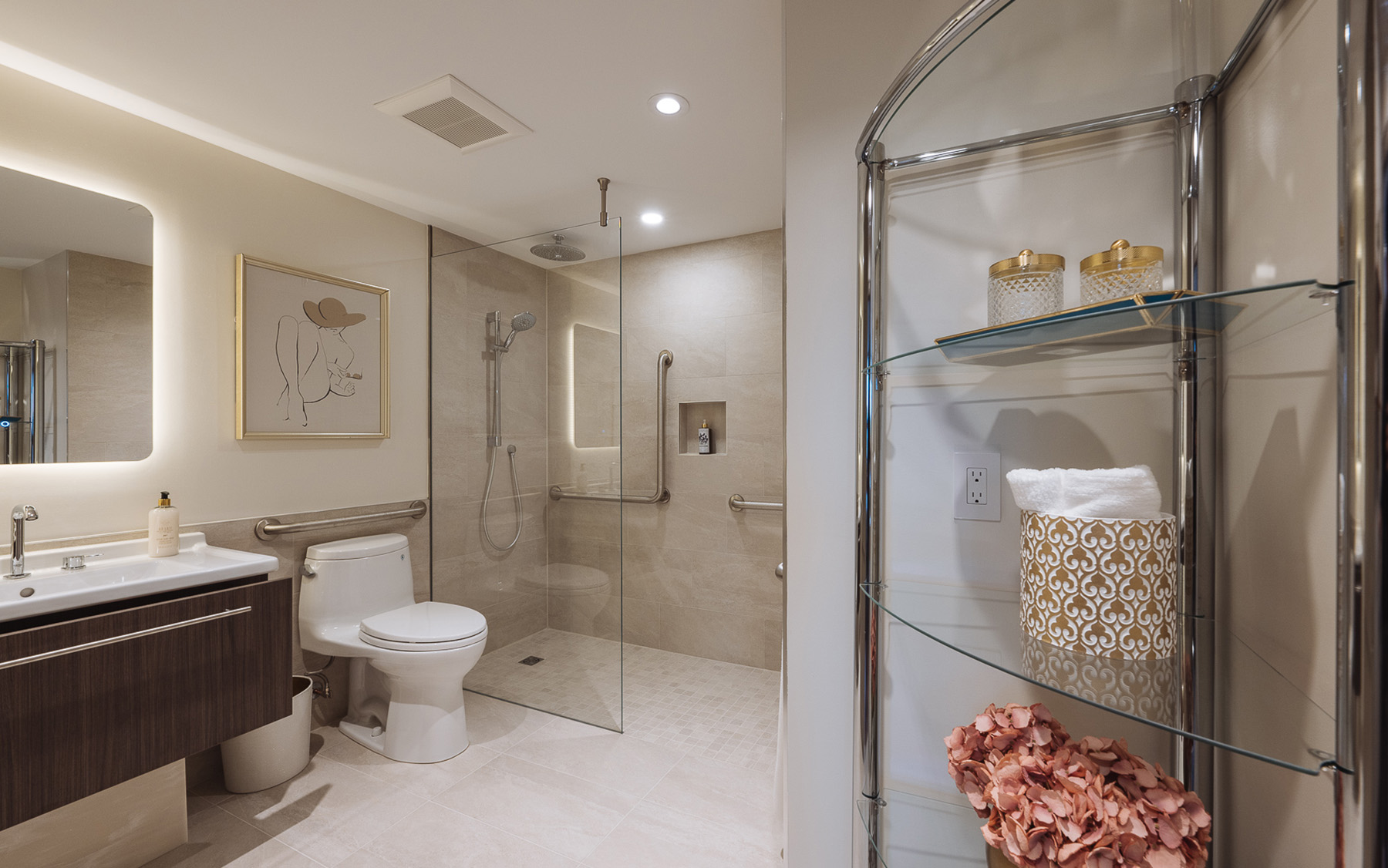 Several floorplans are available for Rental Apartments and Life Lease Suites. Here are two typical floorplans including our newest, the Sunflower (coming soon):
---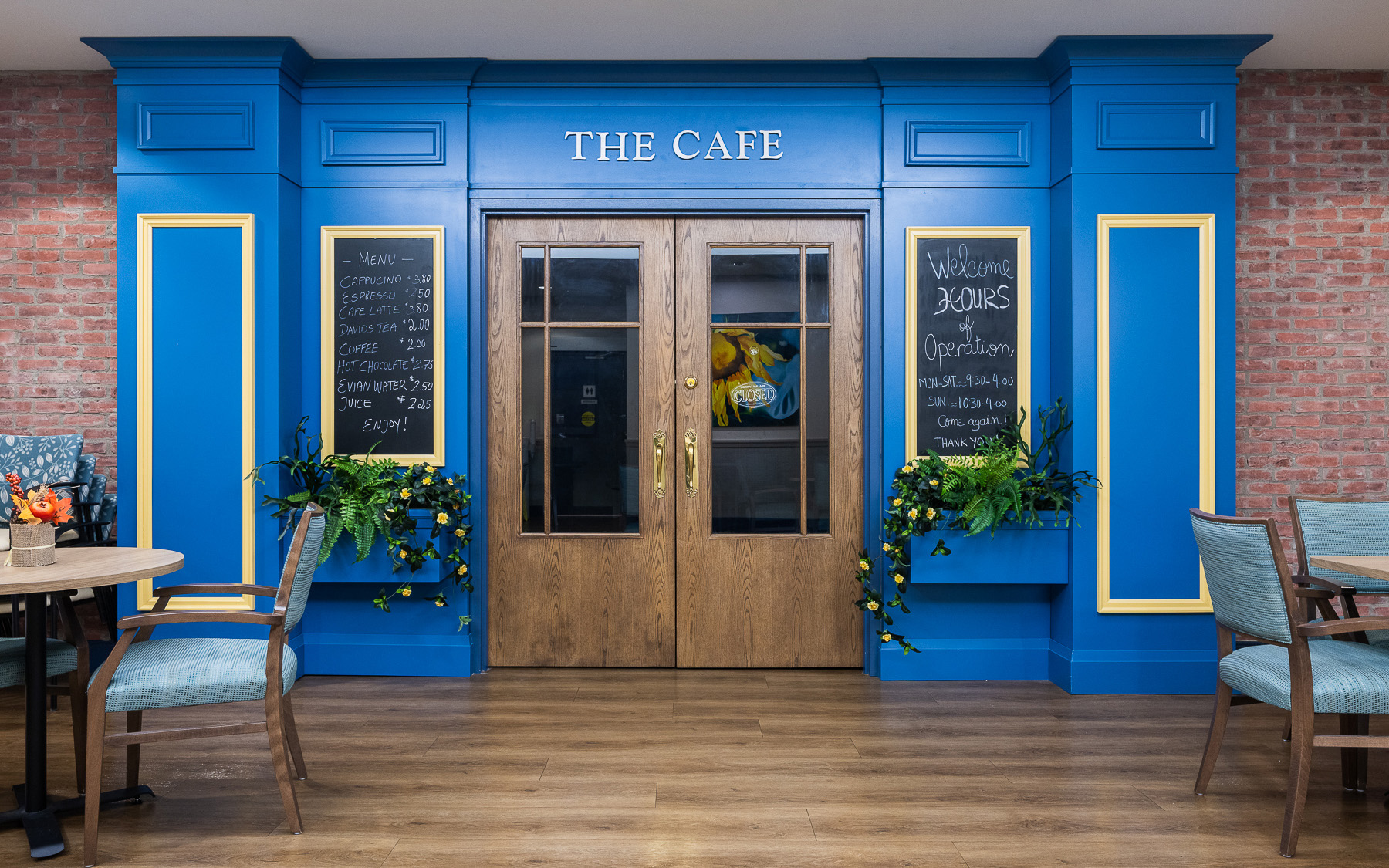 Services and Amenities
Our on-site services and amenities allow for a unique lifestyle for every resident:
Auditorium
Computer Lab
Dietitian
Esthetician
Gardens
Hobby Room
Library
Pastoral Care
Physiotherapy
Receptionist
Theatre
Beauty Salon
Concierge
Dining Hostess
Fitness Centre
Guest Suites
Housekeeping
Lounges
Personal Trainers
Private Dining Room
Recreation Room
Wellness Centre
Cafe
Convenience Store
Emergency Medical Response
Games Room
Guest Parking
Laundry
Massage Therapy
Physicians
Public Patios
Security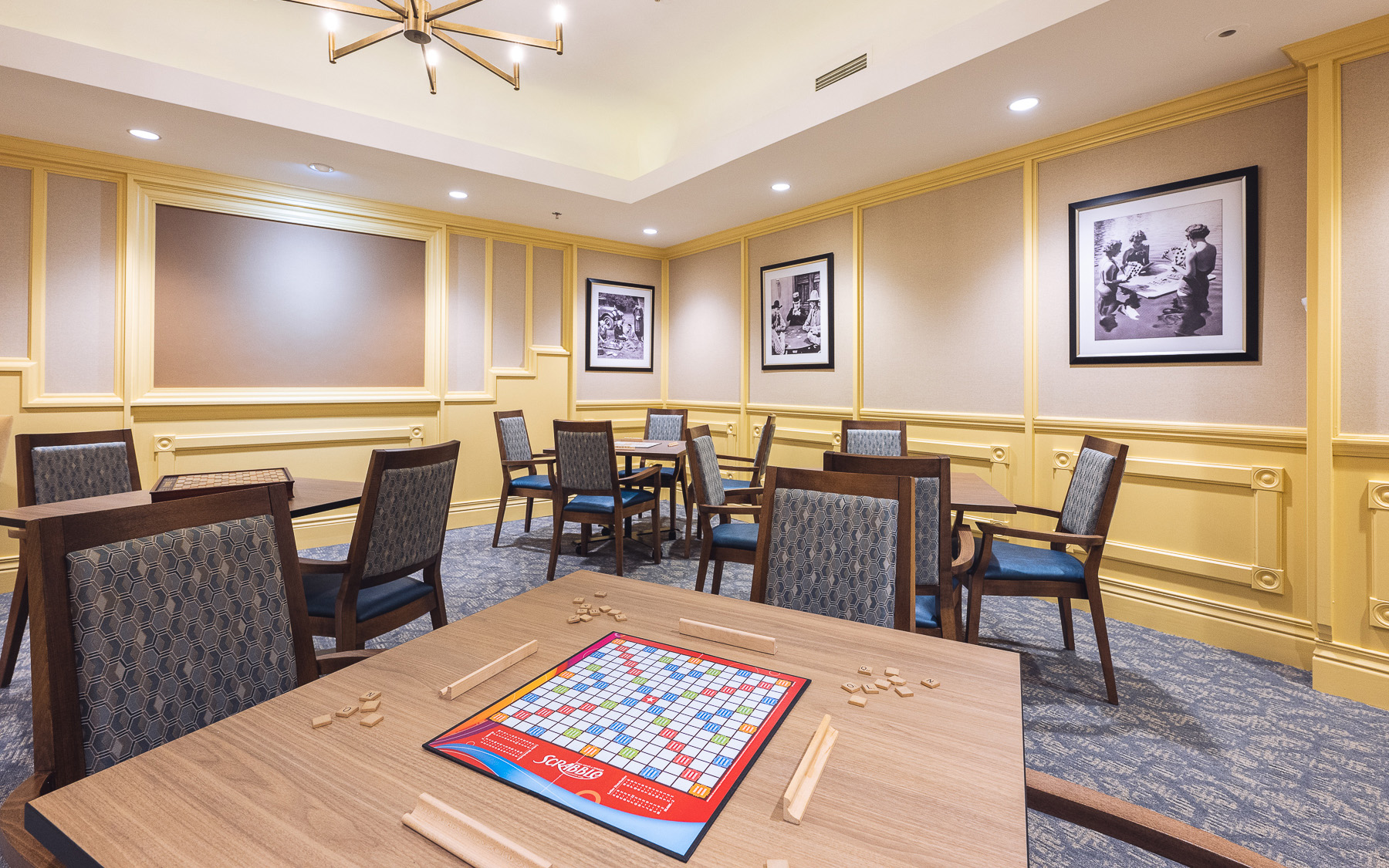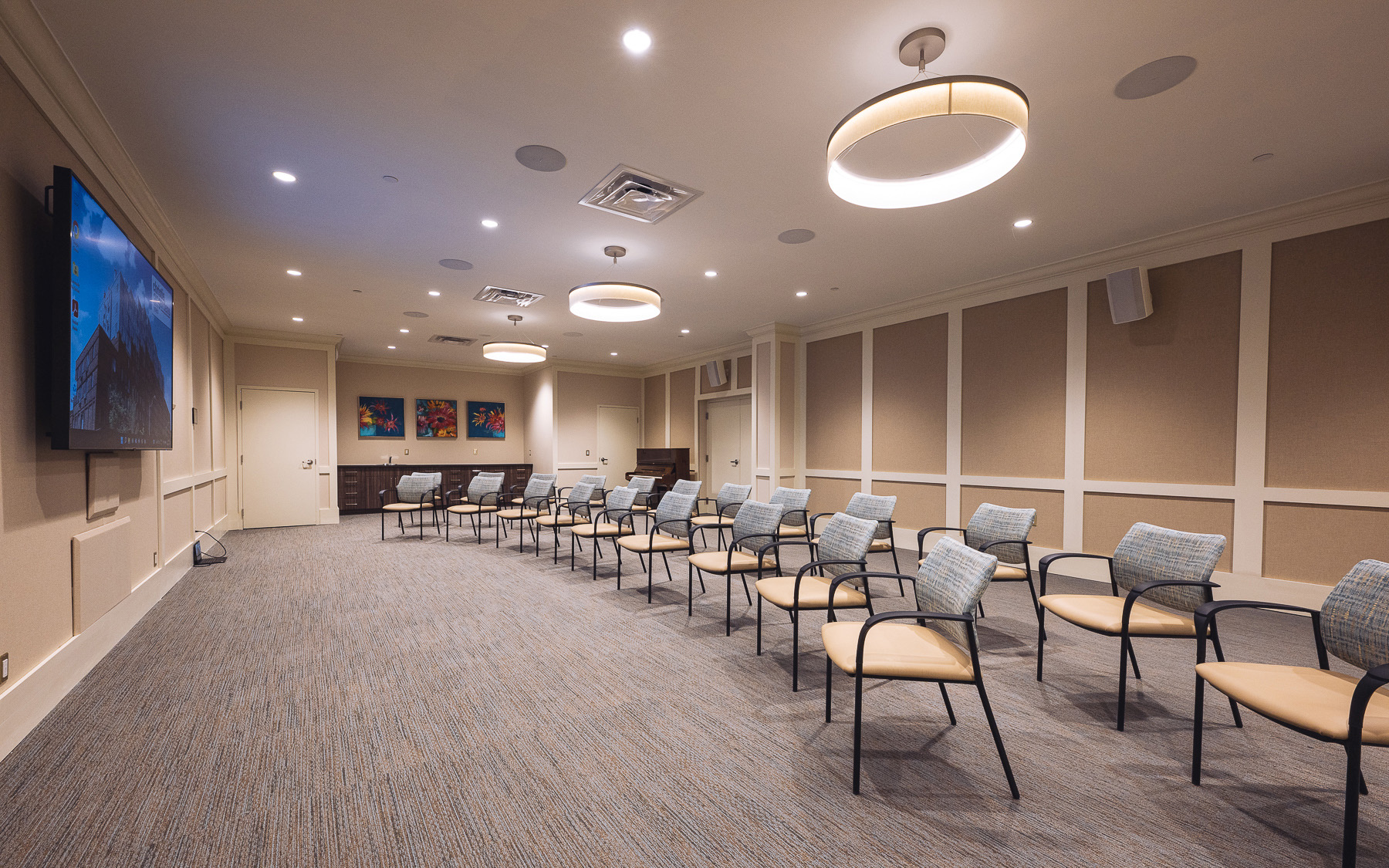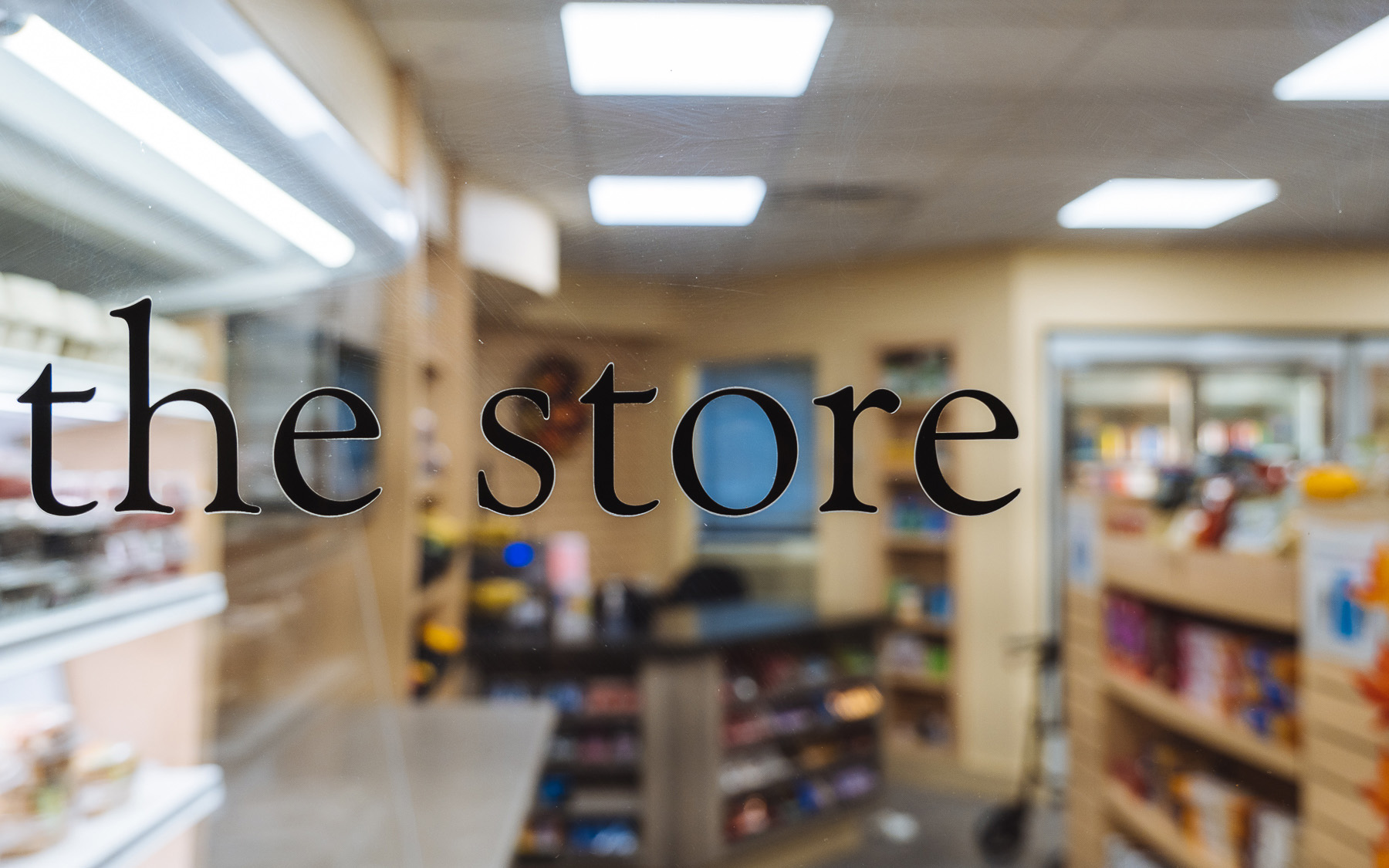 ---
Programmes
Our Programmes and groups offer a variety of social and educational opportunities.
Multi-denominational Services
Spanish Club
Musical Performances
Bible Study
Men's Club
Day Trips
Crafts
Christie Chorale
Wellness Advisory Group
Library Committee
Dining Committee
French Club
Lecture Series
Book Club
Art Class
Film Society
Creative Writing
Gardening Group
Ecology Group
German Language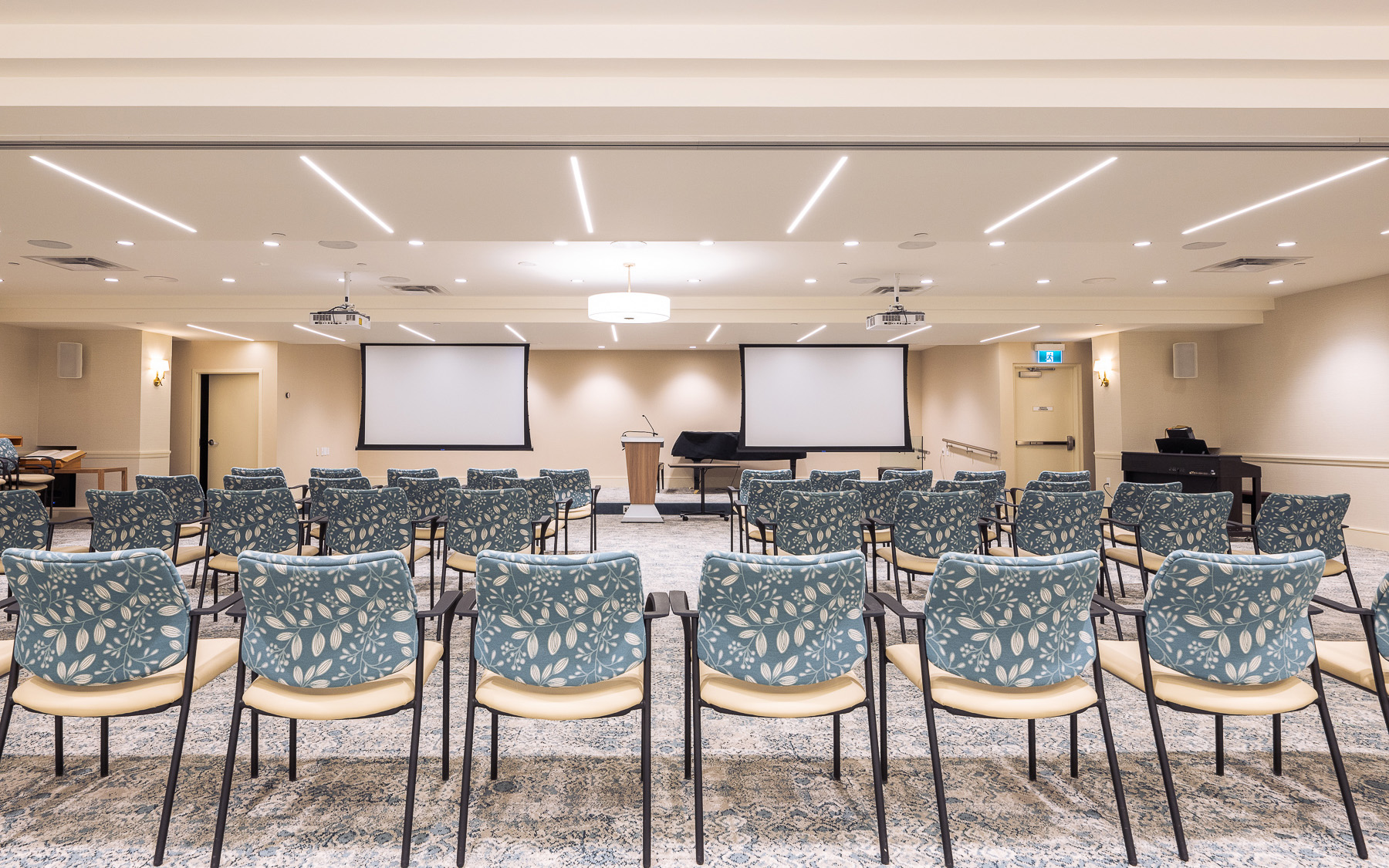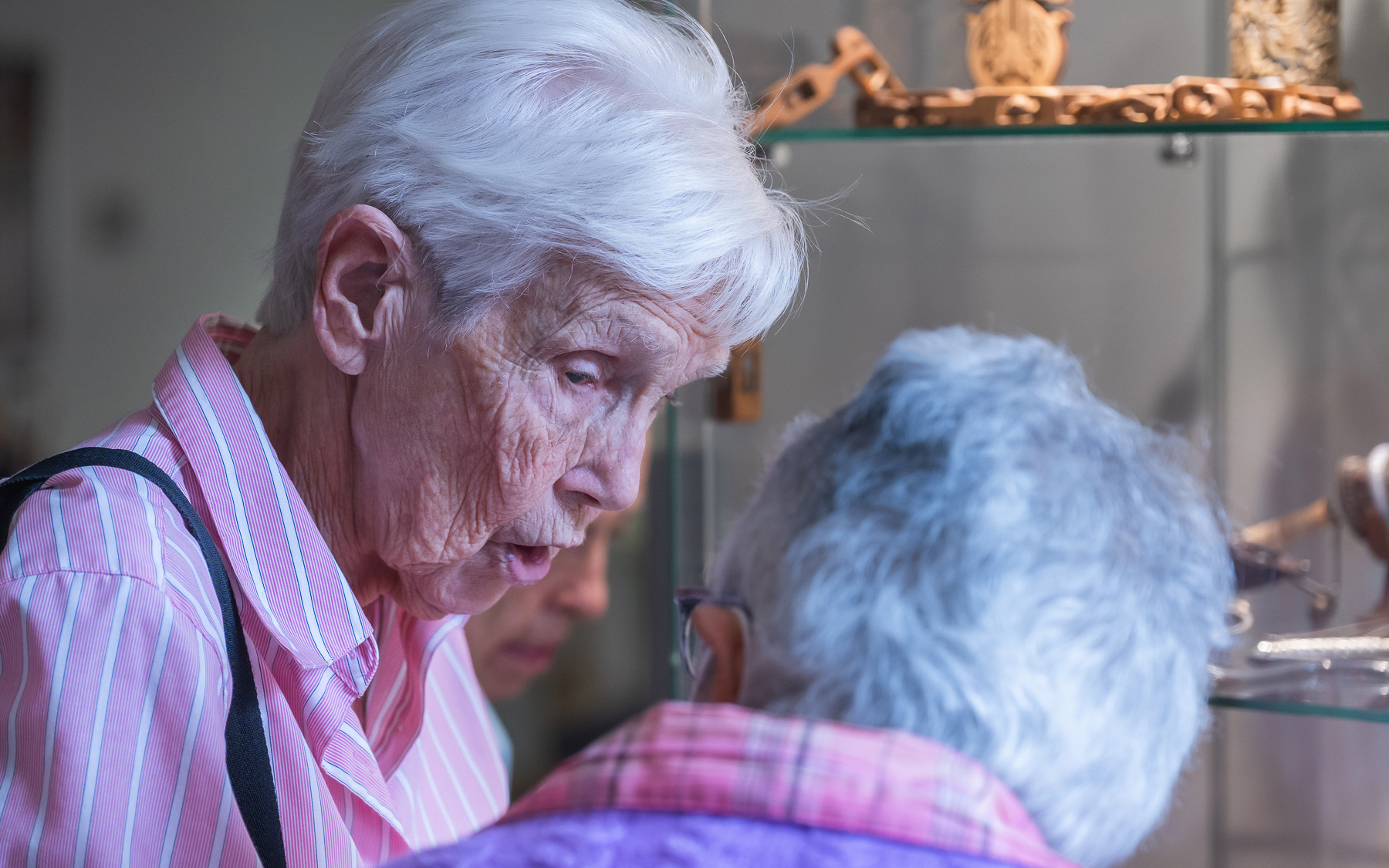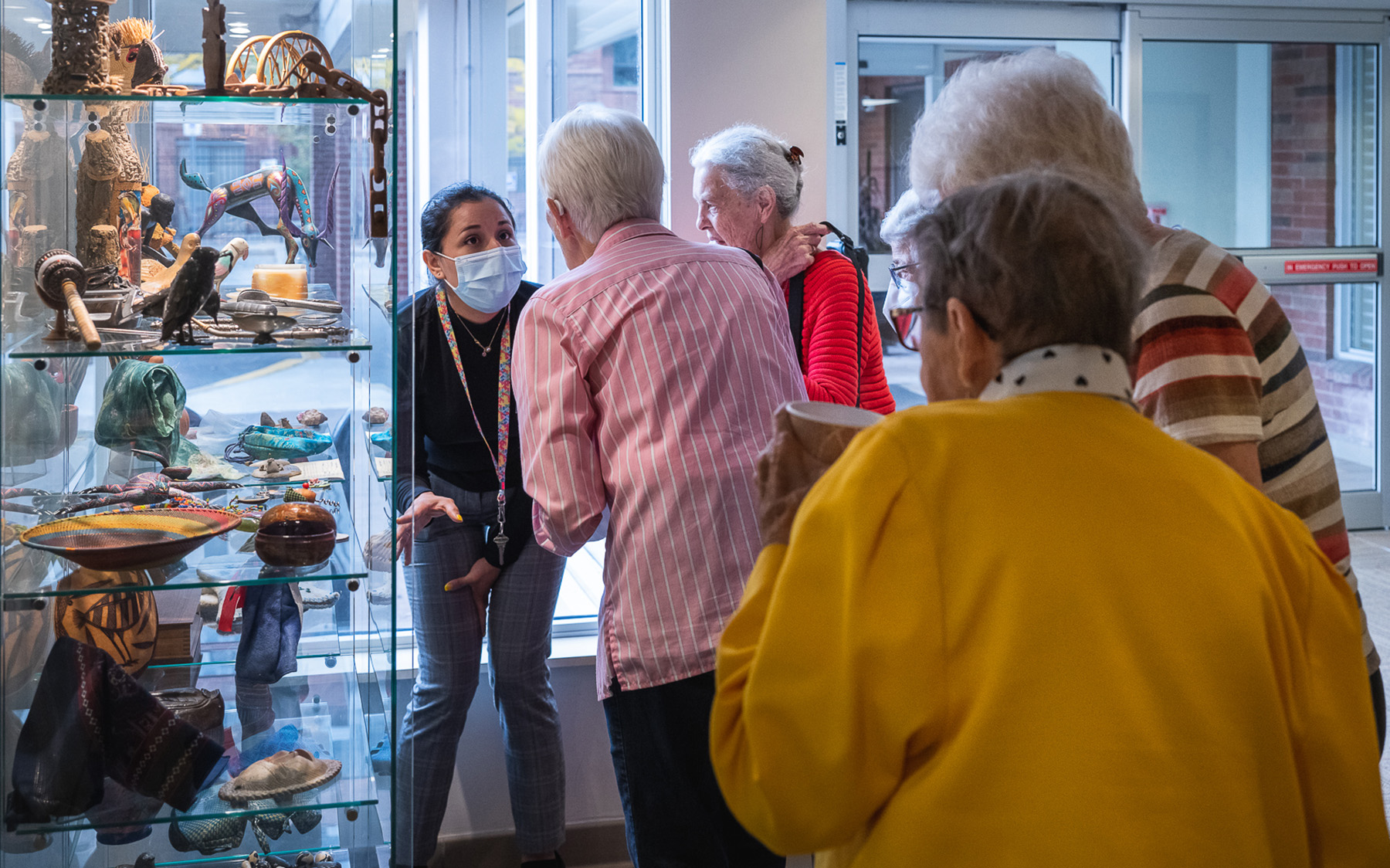 ---
Events
Whether it is a monthly tea, or an annual event with hundreds of guests, our events are not to be missed.
Healthy Living Fair
Canada Day Celebration
Special Dinners
Birthday Lunches
Holly Sale and Luncheon
Taste of the Nations
Christmas Open House
Floor Teas
Foundation Tea & Conversation
Garage Sales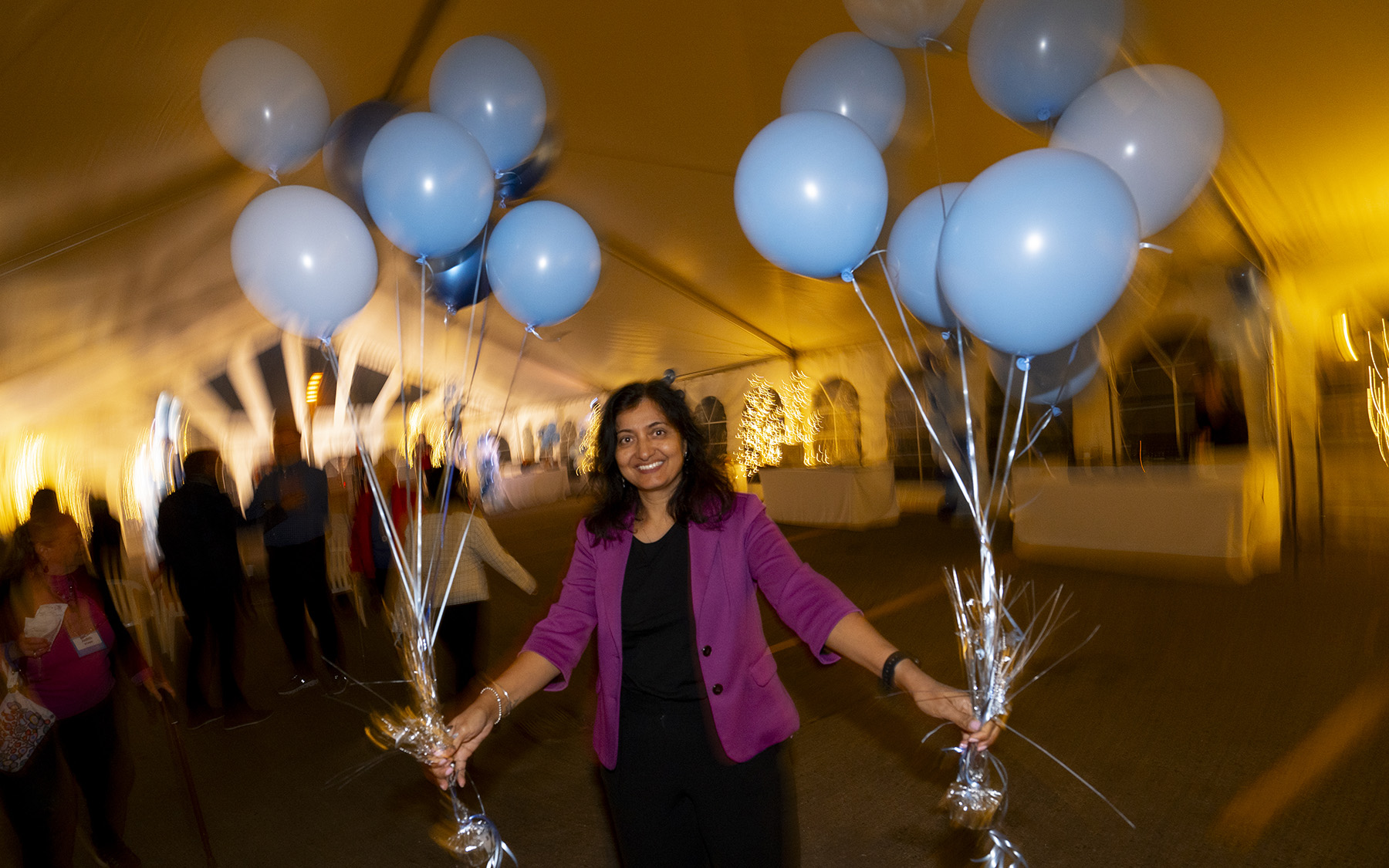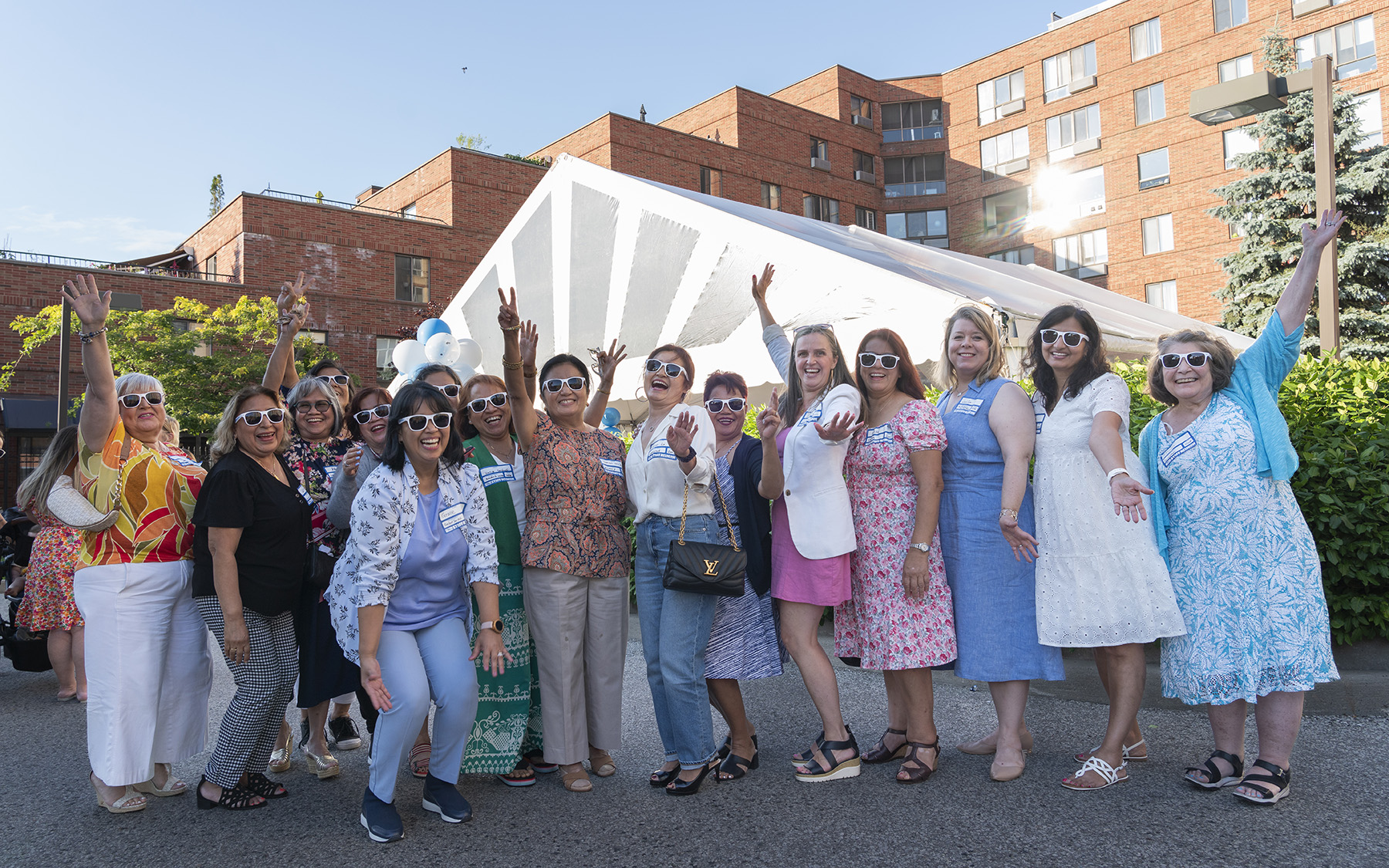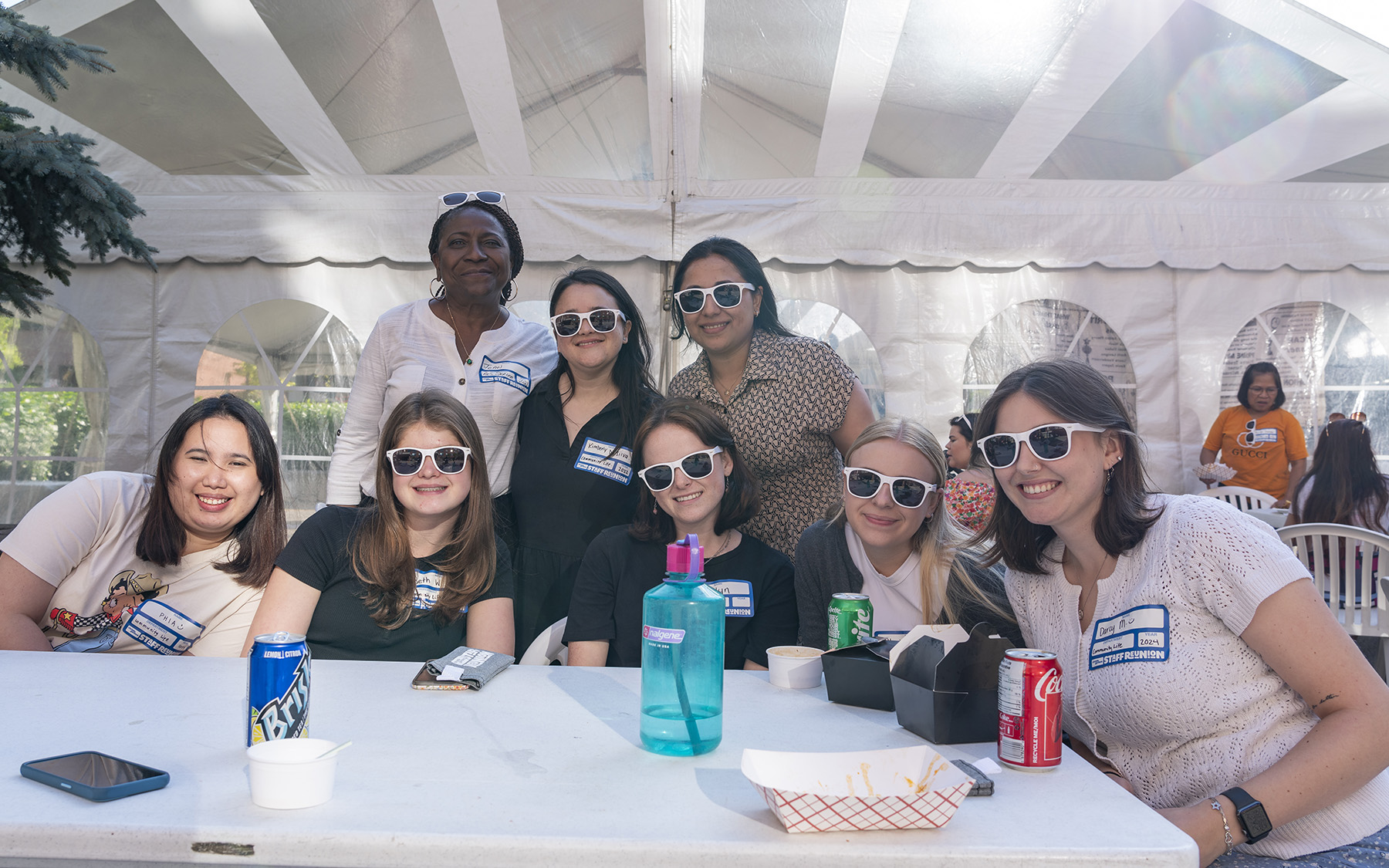 ---
Wellness Centre
At Christie Gardens one of our greatest commitments is that of improving the quality of life of our residents. Central to this is the Wellness Team – an amalgamation of fitness, physiotherapy and clinic-based offerings. Our primary goal is to serve you, the resident, as effectively as possible with regards to your health and fitness needs.
Communication and collaboration form the foundation in our efforts to assist you with your health concerns.
The Christie Gardens Wellness Centre is often the first point of contact for residents in need of assistance.
Our knowledgeable staff will gladly assist you achieve your goals. We encourage all residents to stop by, even if it is only for a coffee and quick hello!
The Wellness Centre works with the Fitness and Physiotherapy departments, together we form a team committed to effective management of your overall well-being. Our goal is to provide you with onsite, personalized health management that is adaptable to your changing needs.
In addition to our onsite Doctors and Nurses, the following services are available by appointment through the Wellness Centre:
Hearing Aid Specialist
Dietary Consultant
Esthetics
Dentistry
Optometry Consultant
Pharmacy
Dermatology
Foot Care
Psychiatry
---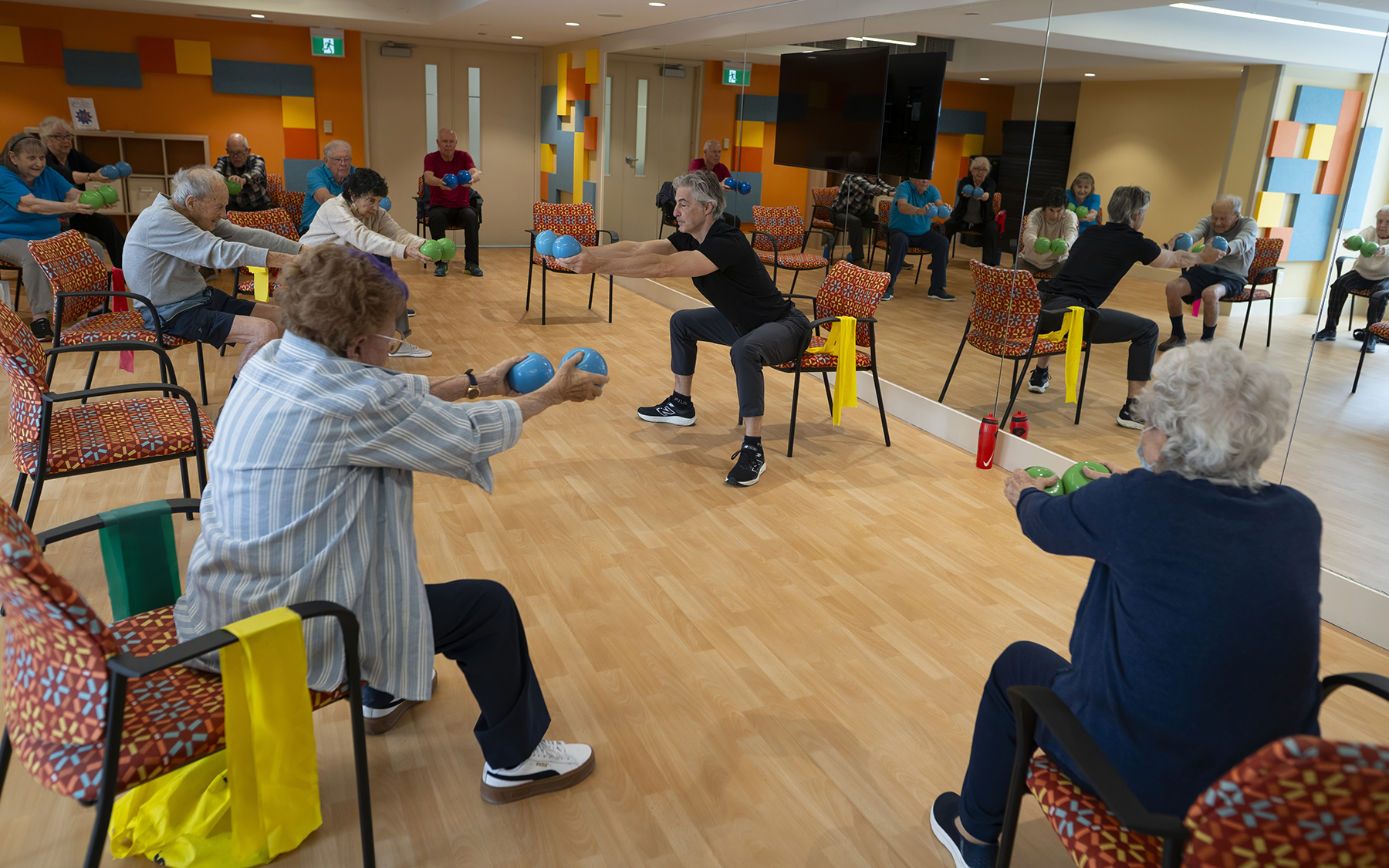 photo credit: Taku Kumabe
Fitness and Physiotherapy
Residents come to fitness classes with the goals of improving energy, increasing mobility and strength, improving balance, and decreasing joint pain.
We have developed the following programs in order to meet our resident's goals:
One on one personal training sessions: receive an individualized fitness program and learn how to safely perform exercises;
Exercise Class Series: Four levels of group fitness programming in support of your goals. Each level is designed to challenge your body and help you reach higher levels of fitness; and
Stretch & Strengthen Class (open to all): focus on achieving a deeper sense of peace and contentment, while gaining clarity of mind through focused breathing techniques.
The benefits of physiotherapy include pain reduction, basic strength and joint range improvements, and so much more.
By means of therapeutic exercises and other modalities, our physiotherapy team will assist in restoring, improving, and maintaining physical function affected by injury, surgery, or disability.
Examples of treatment include:
Full body, mobility and fall risk assessments;
1:1 physiotherapy treatment twice a week utilizing a variety of modalities including ultrasound, heating pads and TENS machines;
Parkinson's Group Class twice a week: this dynamic class focuses on balance, proprioception and full body coordination, while incorporating the use of balls, floor ladders and balance boards; and
1:1 Balance and gait analysis and training.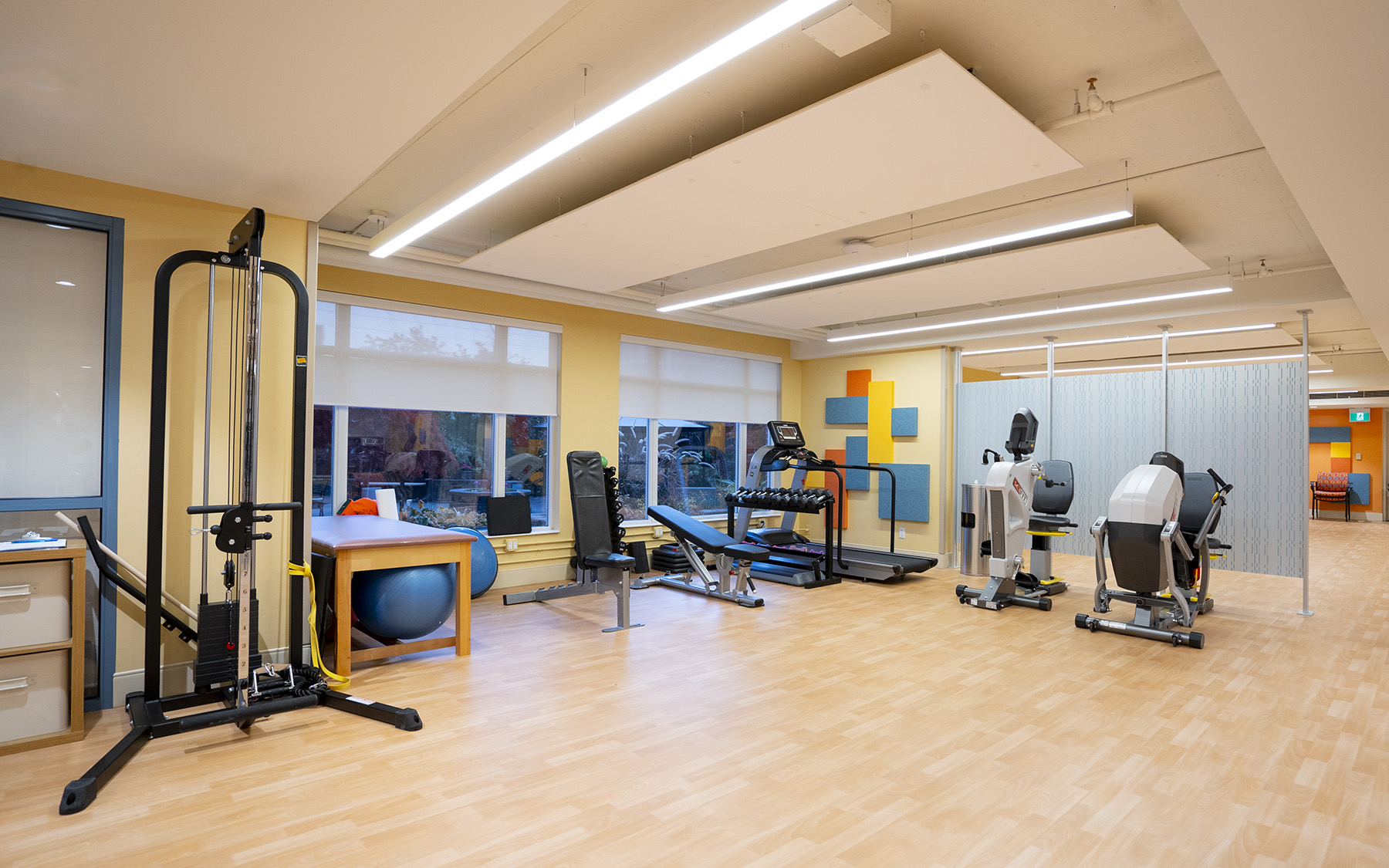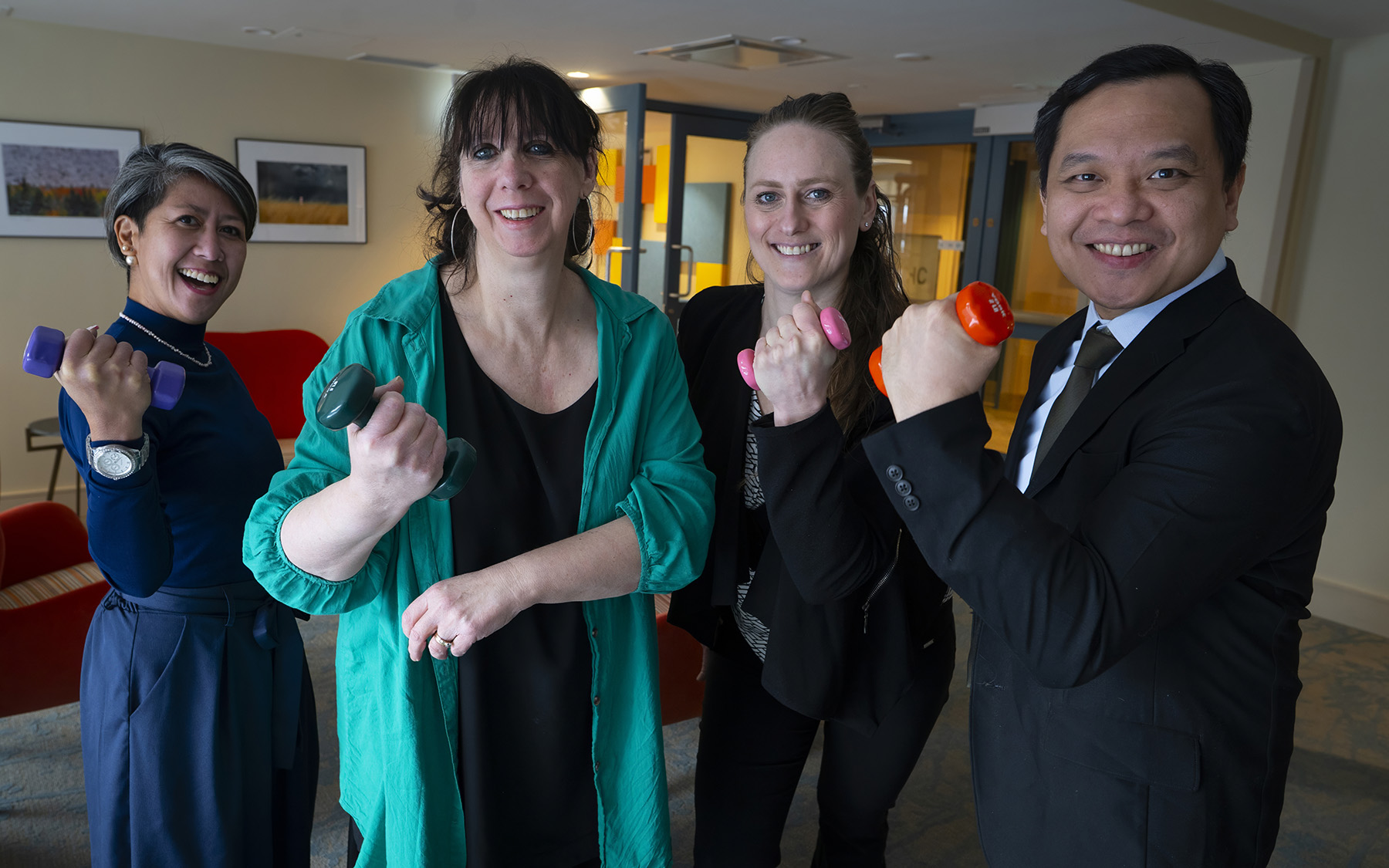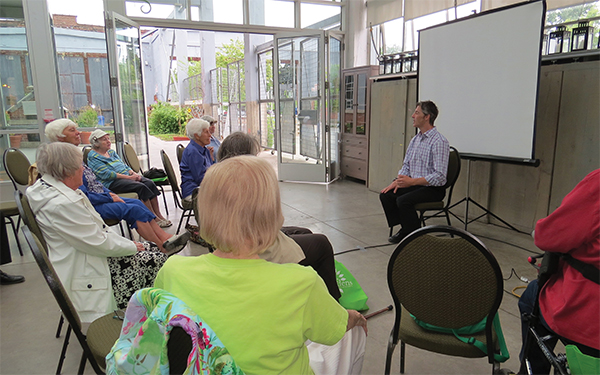 ---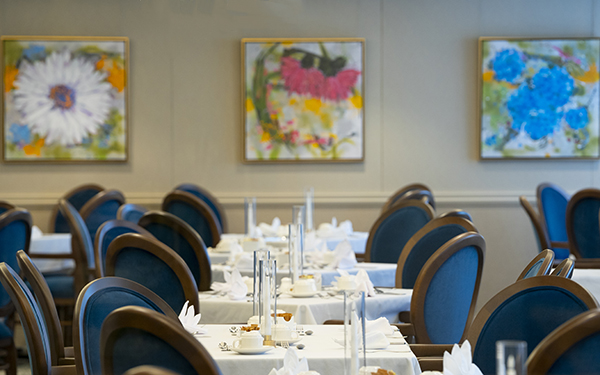 The Fuss over Food
There is a fuss about food at Christie Gardens.
Chef Stephane has been preparing delicious and nutritious meals at Christie Gardens for 30 years.
Stephane's expertise, vision, and execution are second to none and he looks forward to many more years of presenting culinary delights to the Christie Gardens community.
Our focus is on providing the highest quality food and service possible. Elegant or Casual, the choice is yours.
Maple Dining Room
The Maple Dining Room features fine dining where residents are free to take advantage of "any time" dining.
The Store
Providing everyday essentials and delicious fresh take away meals.
The Village Cafe
A perfect meeting spot to catch up with friends and family.
Catering Services
Offering a variety of options from Afternoon Tea to Anniversary Dinners.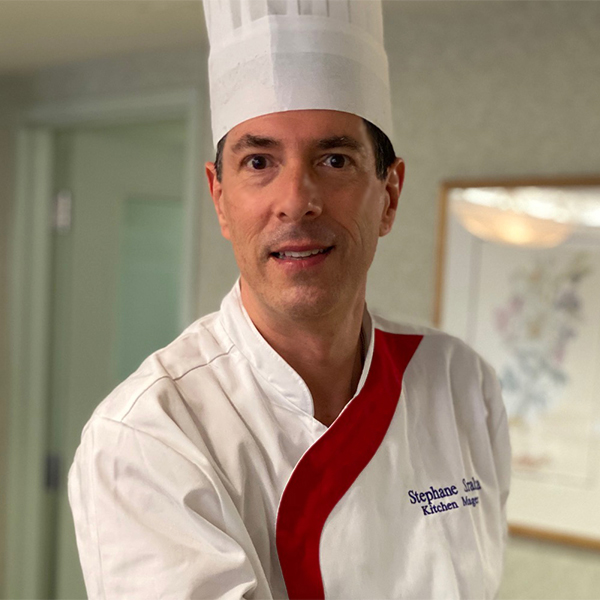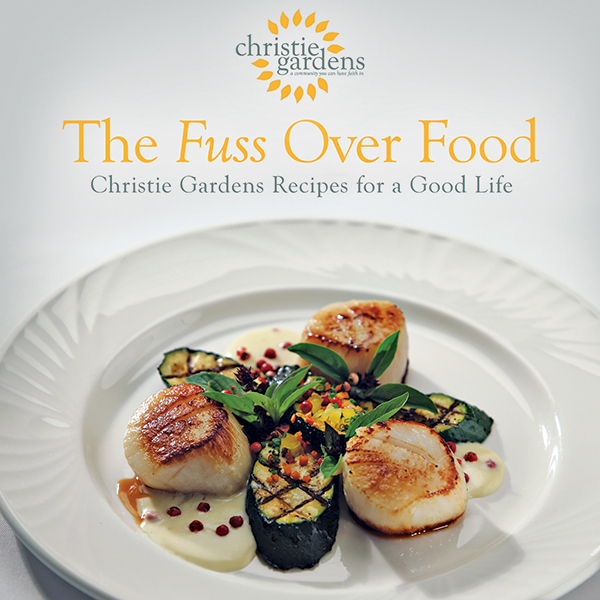 ---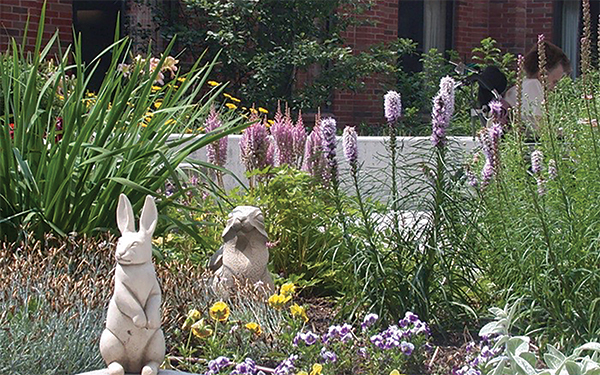 The Gardens of Christie Gardens
You will love our gardens.
From our fully enclosed Courtyard Garden to our public gardens, everyone enjoys the green spaces at Christie Gardens. We even have herb gardens whose bounty is used by our Chef and his talented team of cooks!
Our Courtyard Garden and Wychwood patios are the venue for various programmes and activities in the summer months.
Our grounds and public gardens feature benches and seating for all – they are enjoyed by residents whenever the weather permits.
An Oasis in the City
Adjacent to our South Garden is the Frankel Lambert Community Garden, recently designated by the City of Toronto and enjoyed by our residents and nearby friends in the community.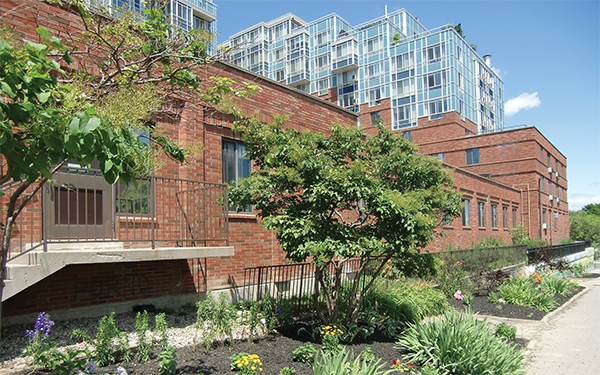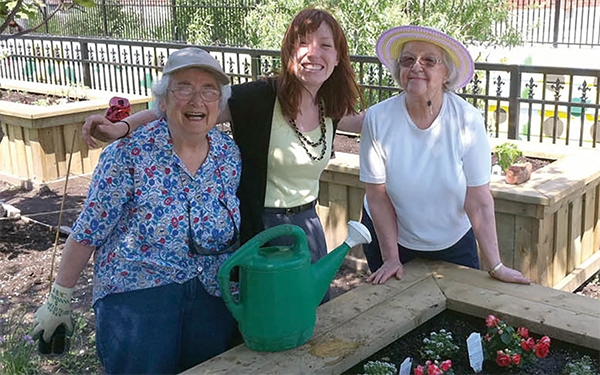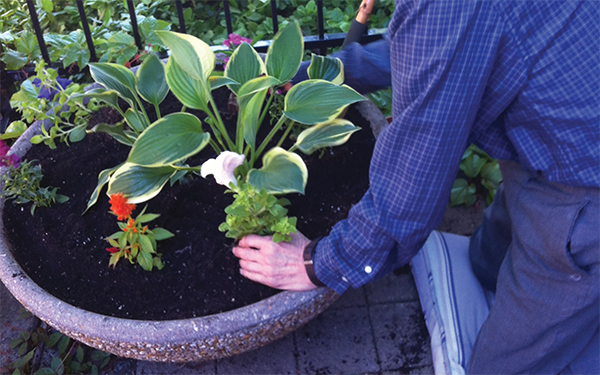 ---

The Christie Gardens Foundation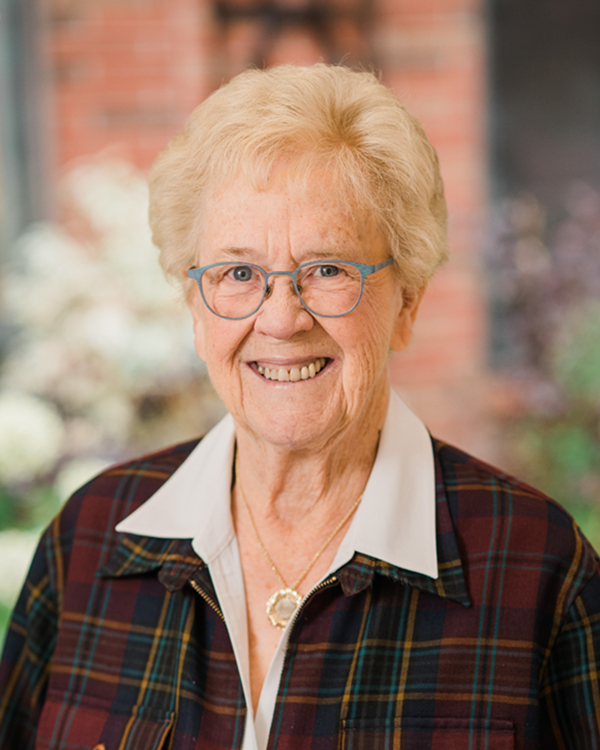 Grace Sweatman
President
Grounded in the past. Caring for the future.
Established in 1998, The Christie Gardens Foundation is the charity arm of Christie Gardens. Year round fundraising efforts raise money to support The Capital Campaign, our Benevolent Fund, and our Research and Education Opportunities.
In 2020, responding to the COVID-19 pandemic, we established a Staff Care Fund.
The Christie Gardens Foundation accepts donations by cash or cheque, or using a credit card or securities online through our partner, CanadaHelps.org.
You can read more about the Foundation and our priorities and programmes in our Newsletters below.
Christie Gardens Benevolent Fund
The Benevolent Fund is fully supported by The Christie Gardens Foundation and was established in 2009 to assist our residents who have outlived their financial resources and who are unable to cover the full cost of their care.
Capital Campaign
Established to assist in the redevelopment of our Courtyard Community, we are now raising funds for our Let's Keep Moving campaign. We plan to develop a 1,000 square foot Fitness and Physio Centre on our ground floor.
Research and Education
Understanding the importance of education and training as they relate to our internal culture change initiatives, we have recently launched our Inspire scholarship. Developed to encourage continuing education in elder care, Inspire is available to Christie Gardens staff and their families.
Staff Care Fund
Established during the COVID-19 pandemic by The Christie Gardens Foundation, the Staff Care Fund was established to assist Christie Gardens staff with costs associated with living in isolation away from their families.
Our Mission is to raise funds to develop programmes that serve elders, inspire peers, influence policy-makers, and foster research and education
---
Board of Directors
Ernie Avilla
Ernie was elected to the Board of Directors of Christie Gardens in January 2021. Ernie is the Executive Director of Discovery Pharmacy, where he also serves on the board of directors. The Discovery Pharmacy is a not for profit, fully accredited academic pharmacy which provides health care programs and services to the University of Toronto's faculty, staff, students and wider community.
Ernie has over 15 years of professional experience in driving key strategic initiatives from the ideation/inception phase through to their execution involving a wide range of stakeholders and trans-disciplinary partnerships leading to successful sustainable programs.
Ernie's interests include determining how the delivery of care; specifically, within the Canadian aging population and other vulnerable populations can be improved with emerging technologies.
Ernie obtained his Master of Business Administration from the Ivey School of Business, Western University and is currently pursuing his PhD, Health Management at the DeGroote School of Business, McMaster University.
Sam Gerbasi
Sam has served as a director of Christie Gardens since June 2015.
Sam is the president of Bridgemore Canada, a sales and consulting firm specializing in life safety and fire prevention; assisting property owners and their clients.
Having placed both his father (with Parkinson's) and mother (with Alzheimer's) in assisted living and nursing homes, Sam learned first-hand that assisted living while staying at home is no longer tenable; the importance of care and community for residents; and the collaboration needed between family and the care facility on behalf of the resident.
Sam has served as a director of The Peoples Church in Toronto and for CITT, an organization dedicated to helping those on government assistance learn the basics of financial stewardship and budgeting.
Sam has been a private pilot since 1992 and enjoys flying as well as reading, especially studying and understanding the world's best seller: the bible.
Sam was raised as an only child and is grateful to God for family and friends.
David S. Hillier
David was appointed to the Board of Directors of Christie Gardens in April 2022 following thirty-five plus years of service in two similar senior facilities; either as a volunteer Board Member or as a Senior Management Executive. He began his career as a professional accountant working in the retail industry for private, national, and public companies – rising to the position of Executive Vice President for North America.
David's interest in Eldercare came about by happenstance, having been appointed by his Church Board to represent the Church at a seniors care facility. He has since served in several capacities on the boards of a number for-profit, not-for-profit, and charitable organizations.
David's overriding hobby is playing golf – which consumes much of his time. He has been married to the same wonderful woman for over fifty years and together they have four children and seven grandchildren.
Dave Hutchinson
Dave was appointed to the Christie Gardens Board of Directors in September 2015 and became Board Chair in October 2020. He became aware of the realities facing elders having watched his parents navigate their own eldercare journey.
Dave is a business owner whose company serves charitable and nonprofit organizations through executive search and recruitment services. His involvement in the nonprofit extends beyond Christie Gardens with over a decade of experience in other Board governance roles.
Dave lives with his wife and two children in downtown Toronto. Actively involved in a faith community, he is a singer in his church's worship program.
Carmen Andrea Moreno
At the forefront of quality management and compliance leadership, you will find Carmen Andrea: a friendly, high performing, and deeply analytical professional who leads with confidence and approaches even the most difficult and complex challenges with unflagging perseverance and commitment to success.
Carmen Andrea has successfully steered a career track leading to her current role as head of Quality Assurance for a Canadian radiopharmaceutical company with responsibilities in the areas of product quality, systems, shop floor, and tech transfer. She holds a master's degree in business administration from the Ivey School of Business and a bachelor's degree in pharmacy from the National University of Colombia.
Carmen Andrea was appointed to the Board of Directors of Christie Gardens in October 2019 where she fulfills her passion to help, protect, and support vulnerable populations and enable their well being.
Claudia Thompson
Claudia joined the Christie Gardens Board of Directors in April 2022. Claudia is a Managing Director at Accenture, a global leader in consulting and outsourcing services. With more than 32 years in the Consulting industry, Claudia has held several leadership roles on Accenture's Canadian Executive Committee. As Managing Director for Quality & Risk Management, Claudia is responsible for driving quality programs across all services and industries that Accenture serves in Canada, while managing the risk profile of the overall Canadian business.
Claudia has been recognized for her work in promoting inclusive workplaces by WXN Canada's Most Powerful Women Top 100 Award in 2016 and by Catalyst in 2018 with the Business Leader Champion Award.
Claudia is a member of the TechNation Executive Committee and an alumni of the C.D. Howe Institute, Human Capital Policy Council. She is an active contributor of the Prosperity Project as the Co-Chair for the Modern Day Rosie the Riveter initiative, Women United East Ontario, and the International Women's Forum, Ottawa Chapter.
Claudia has a Bachelor of Commerce, Honours degree from Queen's University. She has also graduated from the 2016-2017 IWF Fellows Program and the ICD-Rotman Director's Education / Certification Program. Claudia and her husband Robert have been married for 32 years and are proud parents of their adult son, Stephen and they enjoy the company of their loving sheltie, Lily. 

---
Leadership Team
Heather Janes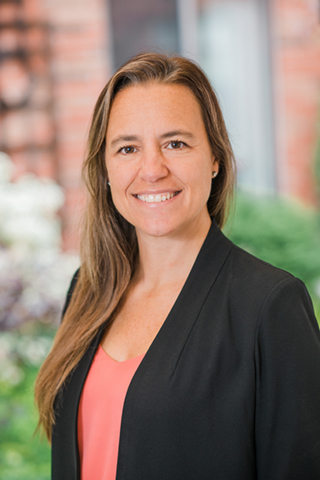 Ken Sweatman
Melanie Burton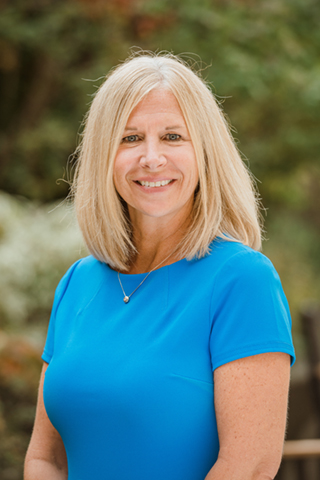 Diana Sweatman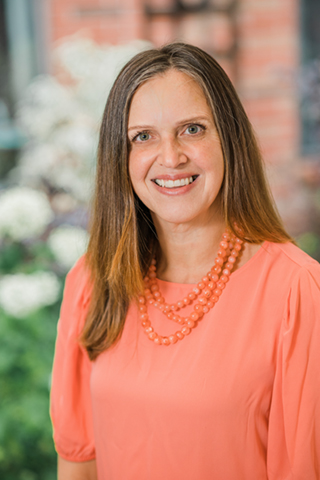 Director of Community Life
Charla Patel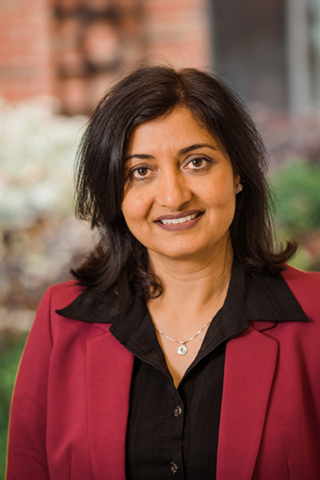 Director of Human Resources and Administration
Mona Babb
Director of Health and Wellness
Peter Schneider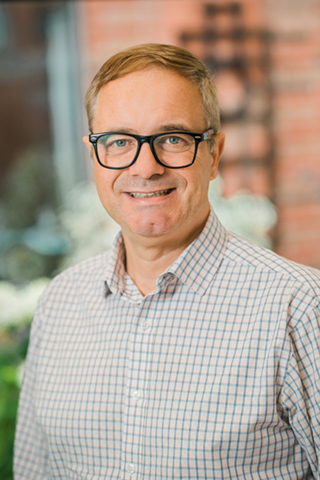 Director of Dining Services
Cindy Flanagan
Director of Sales and Marketing
Claudia Osmond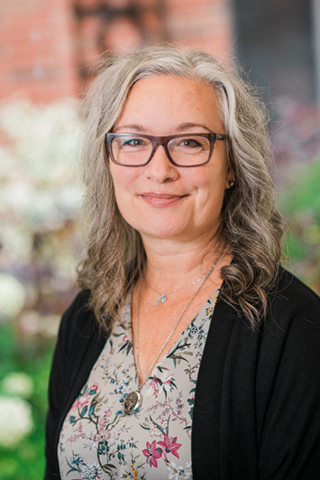 Director of Education and Advocacy
---